COLLECTIBLES POSTS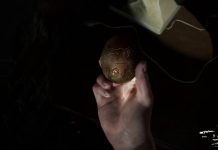 There is a trophy in The Last of Us Part 2 Called "Relic of the Sages". The description is "Find the strange artifact". For those who have played previous Naughty Dog games, you can probably guess what this strange artifact... There are 100 hidden packages to collect throughout Vice City. Generally, they are quite easy to find, but some of them can be quite tricky. This guide will show you where to find all 100 hidden packages in Grand Theft...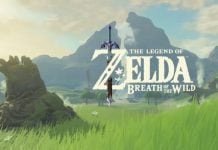 Once you pick up the side quest from the farmer in Kakariko village you will need to find all of the chickens that are scattered around the village. Most of them are quite easy to find. Some of them might... An Idunn Apple is used as a way to increase Kratos' health. This game can be hard at times so having the max amount of health. For every three apples you find, you will get a fairly substantial increase to... When you stumble into your first dragon quest you will likely be interested in finding out what the hell is going on. There are only three dragons in the game, so you won't have to work too hard to free... Odin Ravens are fairly easy to spot due to the fact that they are green glowing birds. I don't know what Odin was thinking with these. Stealth is not his strongest skill it seems. The ravens are fairly random in... The vast majority of artifacts are fairly easy to find. As you collect them you will see a message pop up on the right side of the screen to let you know how many of this particular artifact type you... Early on in the game treasure maps can be a fantastic source of hacksilver. Later on in the game they will be a means to reward you with some of the more rare crafting components. If you are a trophy... Valkyries are female warriors that serve the gods. They are generally considered good, but due to some form of corruption they have turned evil. There are nine of these hidden around the land and you must fight all of them... With the release of the Shadow of the Colossus remake came a new form of collectible that was not present in the original game. The hidden relics/coins were the subject of a large internet treasure hunt when first discovered in...