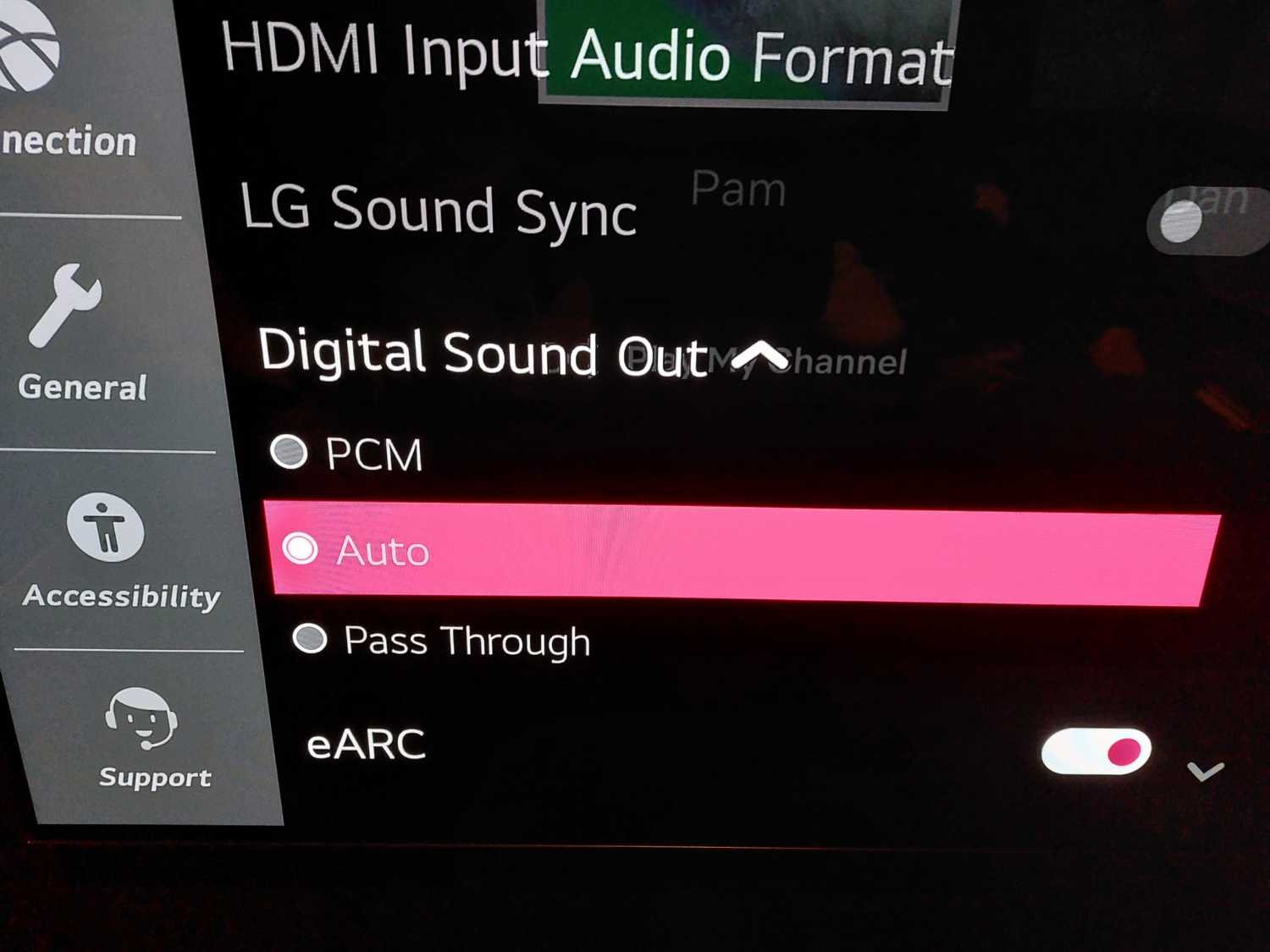 When attempting to connect your AVR to your Tv you may spend time focussed on getting the audio for your games console to correctly come.out through the connected speakers while also getting the video feed to your TV. But what happens when you want to do it the other way around and get audio from an app on your smart TV to the AVR speakers?
With the LG CX range of OLED Tvs, you may find that your audio feed from apps like Netflix and Amazon prime are only being output in stereo. How do you fix this?
Fix Stereo Audio From Tv Apps on LG CX smart TV
At this point, I will assume that if your other devices such as a PlayStation 5 or Xbox are working fine, the problem is nothing to do with the AVR. The problem can be caused by two different issues, you may end up having both issues to fix. Check out the solutions below to solve the problem.
1. Use HDMI ARC port
On the LG CX TVs, the ARC HDMi port is set to HDMI 2. Make sure that your AVR is connected to the TV using this port. If it is not, the audio can't be sent from the TV to the AVR.
ARC stands for audio return channel. Since audio is normally sent to the TV and not from, this one HDMI port is included in the event you do want to use an external sound system.
2. Change TV default Audio Output
This is a less physical solution, although, finding the menu can be a bit of a chore do the number of clicks required to actually get there. Follow the path below on your Tv and set the option as you see in the image below. Once you save this option, your TV will start sending a surround sound signal to the AVR and all of your speakers will now be active.