Nintendo Switch Guides & Tutorials
This section is for guides and tutorials for the Nintendo Switch. If you are stuck in the middle of a repair and are not sure where to go next, there may be a guide here to help you out.
ABOUT THE NINTENDO SWITCH
LATEST GUIDES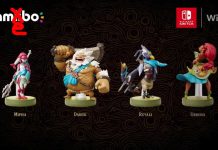 Amiibo's are plastic figures based on games released for Nintendo consoles. These highly collectable figures also contain a little chip in the base of each model that allows users to unlock special bonuses when they are used with specific games...