XBOX ONE POSTS Deciding on a hero class that works best for you is one of the more challenging things that you will have to do in Fortnite. Once you get to the point where you are able to evolve your heroes ,... After you discover your first treasure chest you will realize that the loot inside is often amazing. You should make it your goal to source the Fortnite treasure chests as quickly as possible. The issue with these chests is that... Fortnite has a fairly unconventional levelling system for the in-game characters. Typically games that have XP, you will earn some for each kill you get and this will contribute toward the character level, but not in Fortnite. Levelling up heroes... The inventory in Fortnite is going to become a source of great frustration as you progress. The simple fact is that it is way too small and there is nowhere to store items when you are not using them. You... Gathering Resources is a key component to Fortnite and it is something you will spend a lot of time doing. If you spend your time smashing cars and trees you will quickly end up with 999 of the main 3... With the release of the Shadow of the Colossus remake came a new form of collectible that was not present in the original game. The hidden relics/coins were the subject of a large internet treasure hunt when first discovered in... The Final Reich is the first Nazi Zombie map in Call of Duty WWII. Unlike past zombie maps in Call of Duty games, this map has a series of objectives that appear in the corner of the screen. In the... What would Nazi Zombies be in a Call of Duty game without its share of easter eggs? In the past COD games, the Wunderwaffe was the equivalent of a Tesla Gun. The difference between this gun and the Tesla Gun...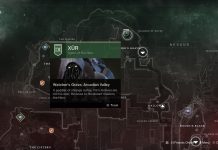 Xur is back in Destiny 2 and along with him comes the weekly hunt to find out what special goodies he has for us this week. Thankfully, Xur is far easier to look for in this game, making it a...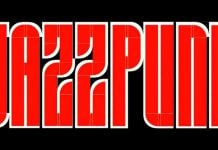 Welcome to my walkthrough for Jazzpunk. This game is absolute madness that makes no sense at all from start to finish. There is a huge amount of stuff to do outside of the main story, so be sure to take...