This list started out as a top 10 maybe top 20 4 player coop games and quickly grew so big that I have decided to go for an ultimate list of games that support online coop for 4 players (sometimes more than 4). If you are looking for some fun games to play with friends where you are up against AI enemies then this list is going to give you at least one game. You will have to be very picky to make it through this entire list and not find anything.
The games on this list are a mix of all different platforms. I tried to pick as many games that were available on many platforms. I'd rather not list too many system exclusive games for the moment. So if you are playing on PC, PlayStation, Xbox, or Switch (for newer games), you are going to find plenty of games here that you will be able to play. I will keep adding to this list as time goes on, feel free to leave any comments with additional game suggestions.
Rather than waste any more time talking jibberish. Here is a large collection of some of the best video games for various consoles and gaming platforms that have support for 4 player online coop.
The Division 2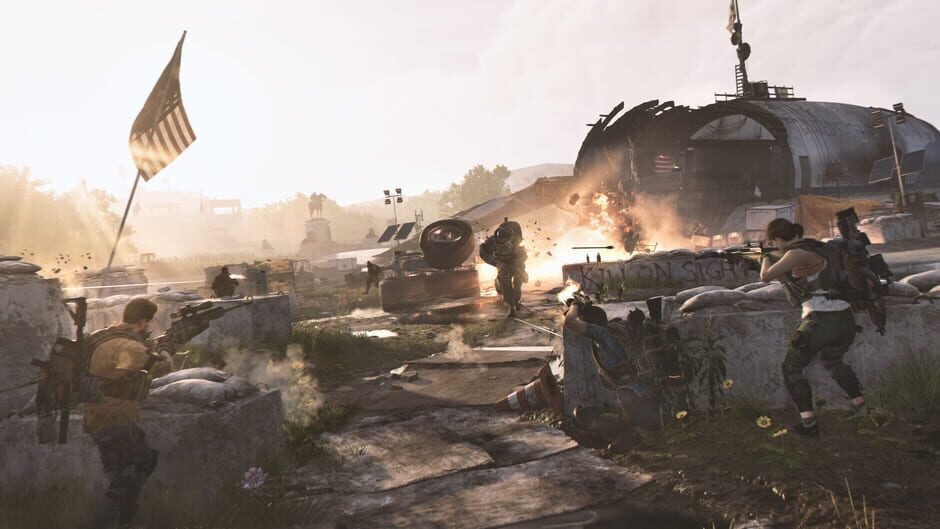 For fans of the Tom Clancy Games, The Division 2 is exactly what you need to play if you want a good online coop game to play that supports 4 players. Create a party and work your way through the full campaign, many side missions or just explore the ruins of Washington. There is a lot of content to work through with some really exciting boss battles.
Destiny 2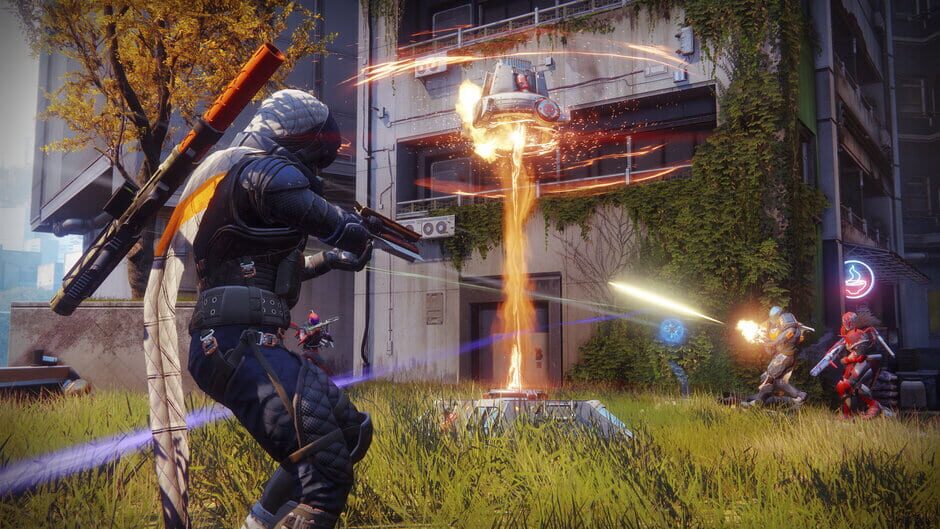 The return of this popular Sci-Fi shooter is better than ever. Take on robots, aliens and a horde of other enemies with a group of up to four players. From the same developers as the Halo franchise, you can expect a high quality first person experience. Play through the entire story with some friends before taking on the large amount of post game content.
Borderlands 3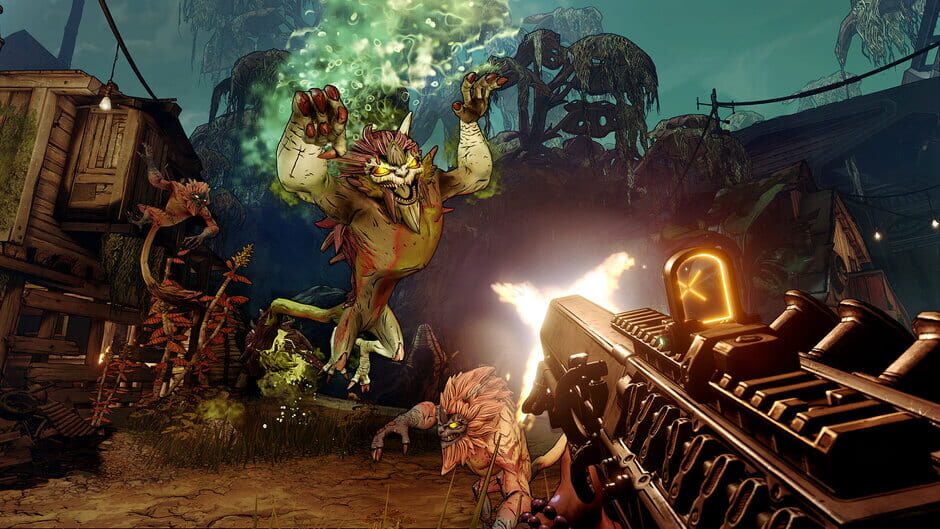 The Borderlands series is a light hearted first person shooter with a strong focus on humor. It is set in space, but it is miles away from what you would get with Destiny 2. The game has a long story which you can team up with 4 players to enjoy. There isn't as much post game content to enjoy like you get with other games but the story mode is long enough for you to get plenty of fun out of.
PayDay 2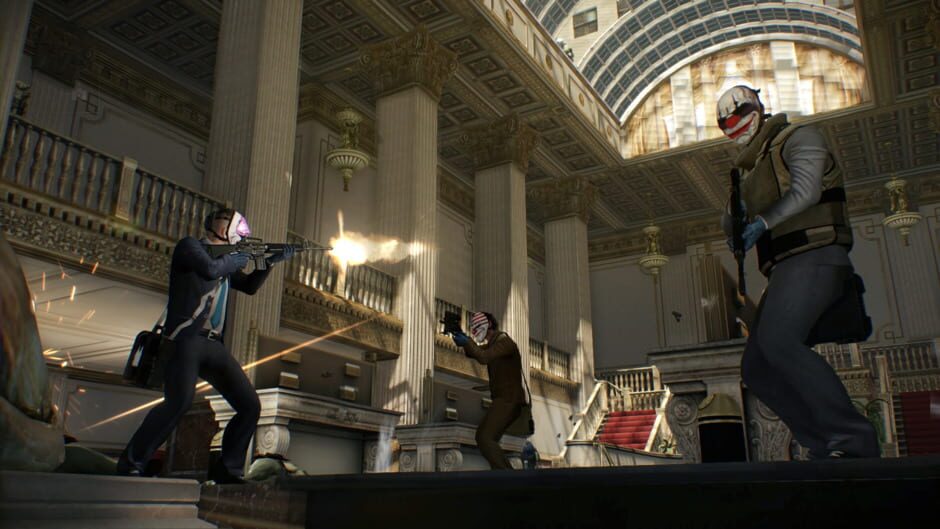 This game has been around for quite some time and has a huge amount of additional content added since launch. If you played this game in the past, consider revisiting it due to the amount of new content. Missions will allow teams of players to take on jobs that involve robberies and other criminal activities. A lot like some of the heist missions that were added to GTA Online.
Friday The 13th: The Game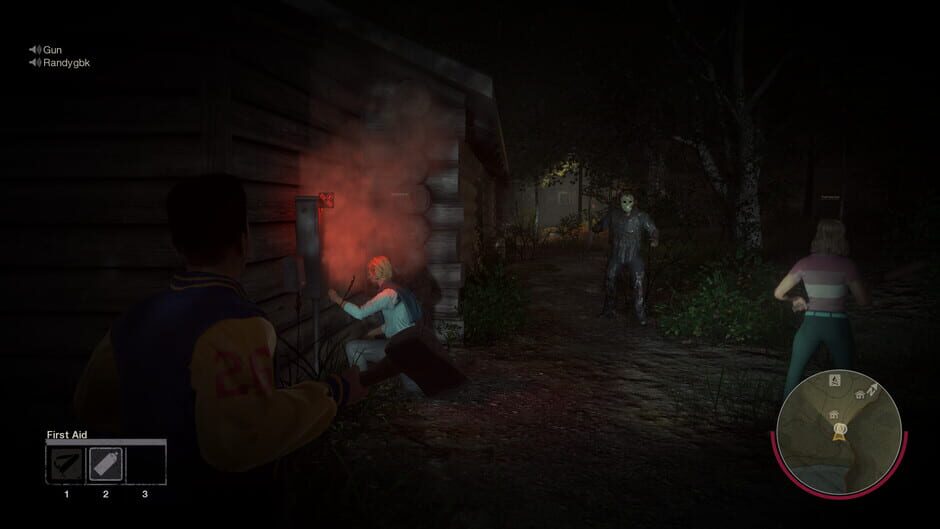 Most people will be familiar with this iconic movie franchise. Rather than attempt to copy the story from the movies, the video game for Friday the 13th, takes things in a completely new direction. One player is Jason and the rest of the players are potential victims who must do their best to escape from Jason. Those who escape, win! Create a game lobby and invite multiple friends to play with.
GTA Online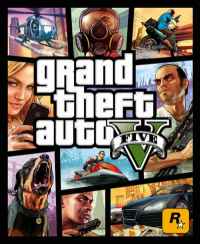 The online elements of GTA V were fairly thin when the game launched. Rockstar have been supporting this game like crazy over the years. You can now join up with group of friends online and take on bank robberies, story missions and a seeminly infinite amount of other content to build up a criminal empire online. The game still has a huge player base. Even if you only have a team of 3 players, you will have no problem finding more people to join online.
Minecraft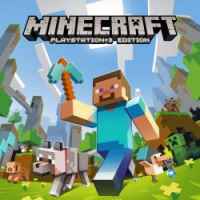 The classic game to play with friends. Minecraft is a game that pretty much everyone knows about by now. On consoles, you can setup a world and invite up to 4 players to play with you. Minecraft is a great coop game with 3 or more players to play with. With all of the recent updates the game has been getting. There is more to enjoy than ever.
If you have more than four players that you want to invite, you can head over to the realms and setup a full blown Minecraft server to play with many more people across different platforms.
Borderlands Handsome Collection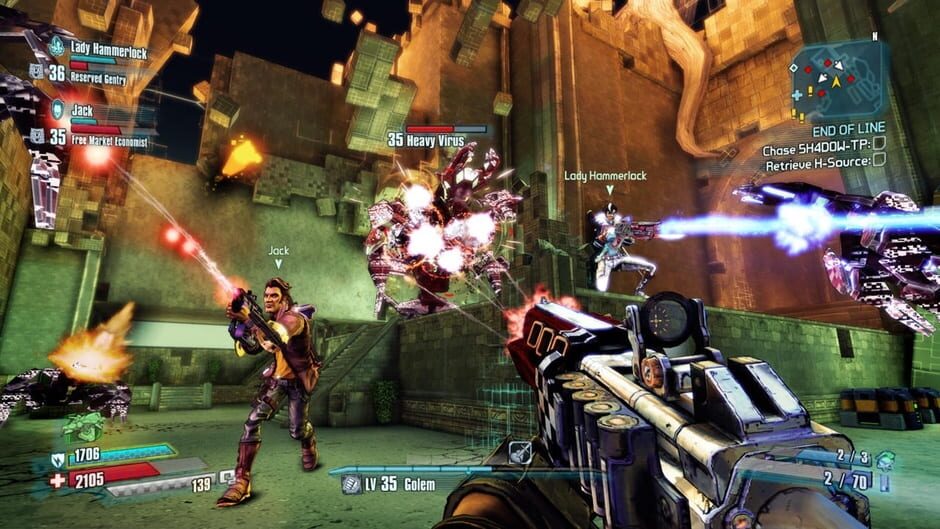 Borderlands 3 is out, but there are multiple games that came before it. Gearbox has remastered all of these games and released them under the Handsome collection. All of the games from the main Borderlands series have supported 4 player coop in the main story. This game is cheap to pick up and goes on sale very often. You get serious value for money with this game.
World War Z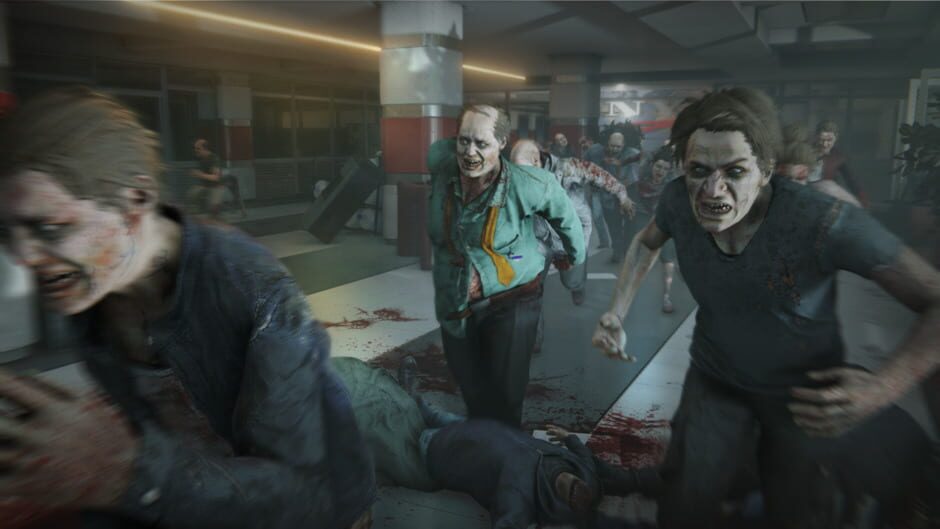 Zombies make for some of the most enjoyable enemies in coop games. World War Z, is one game where you will really get to experience the fun of a zombie horde. A little more darker and serious than Left4Dead, but it takes the same sort of idea. You can team up with 2 or more players to take on the hordes of zombies taking over. These zombies run quick, so you will need to be on alert when roaming around the buildings. Unlike other similar games, World War Z is a third person shooter. For fans of zombie shooters, check this one out!
Helldivers Helldivers is a game you need to be prepared to sink a lot of hours into. It is a top down shooter where you will explore alien planets and take on hordes of aliens, robots and other creatures. You have access to some cool weapons and even cooler mechs, but it takes quite a bit of time to unlock the cool gear. If you are looking for a game that you and your friends can jump in and out of over a long period of time, Helldivers is a great 4 player coop game to pick.
Alienation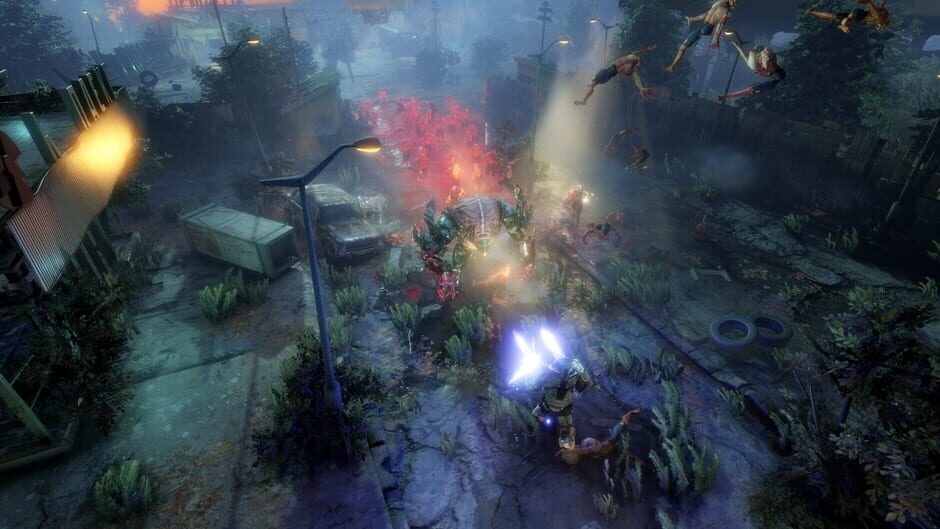 Another top down shooter, but this one is a more high paced arcade style game. You could beat the main game with up to 3 others in a matter of hours. The fun comes from the replayability. There is a huge amount of content to keep you playing over and over. The combat is fun, the setting is fun and it supports online coop!
Assassins Creed Unity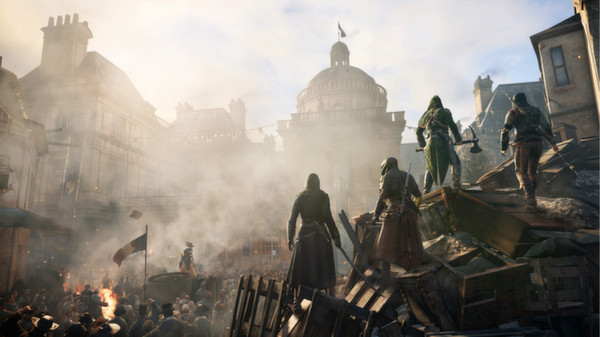 It might seem like an unlikely game to have in a list of the best coop games to play with 4 players, but AC Unity was designed to be a coop game. The entire story was based around there being a four member squad of assassins. A lot of fuss was made about how well the developers had built the game to work with multiple players. The pace for this will obviously be a lot slower since the Assassins Creed games are all about stealth and taking out enemies in silence.
Dying Light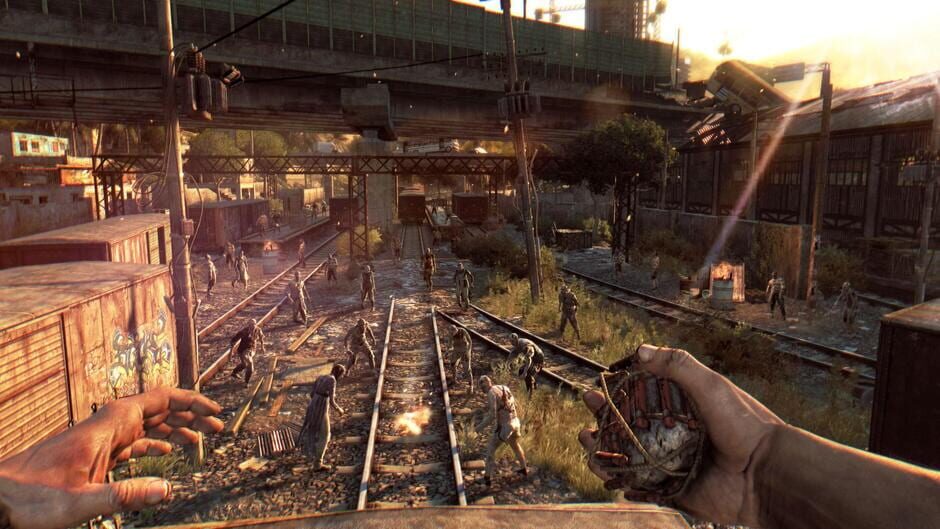 Dying light is a bit like Dead Island but far more serious. Even at that, this isn't the most serious zombie game you are going to set your eyes on. There is a zombie outbreak that has been contained. You are stuck inside the containment zone. You can make weapons using various items that you find lying around. It can be difficult at times, especially at night as these aren't your every day, brain dead zombies. Teaming up with others to take on the zombie hordes is the best way to survive and have a lot of fun while you are at it. The game has gotten a lot of support from the developers post release with lots of patches and new content. This game will be well worth picking up now if you and your buddies are into zombie survival.
Stardew Valley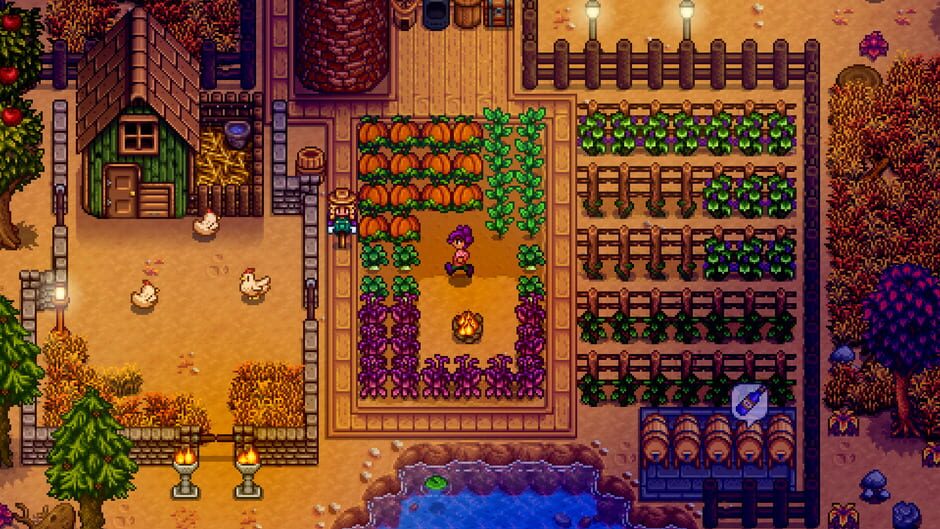 Most of the games on this list so far have been quite high on the side of heavy action. Stardew valley will take things back to a much, much slower pace. You take over a little farm and must grow crops and expand your farm to become an effecient little settlement that you can make money from. Don't let the slow pace of the game fool you though, this game is really addictive. You can team up with 3 others to share the work and have a lot more fun.
Broforce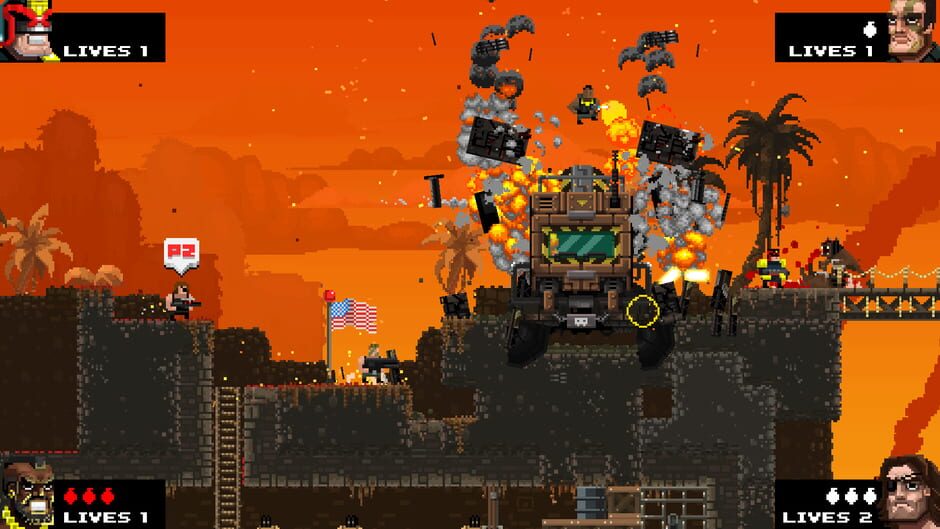 If you are the type that find the whole bro culture really annoying, then this game may not be for you. If you and your buddies love it, then check this one out! It is a side scroller with 8 bit visuals. It's like a modern day contra. Lots of action, explosions and macho Rambo level action and destruction. Think Metal Slug but with 8-bit visuals and 4 player online coop.
Ark Survival Evolved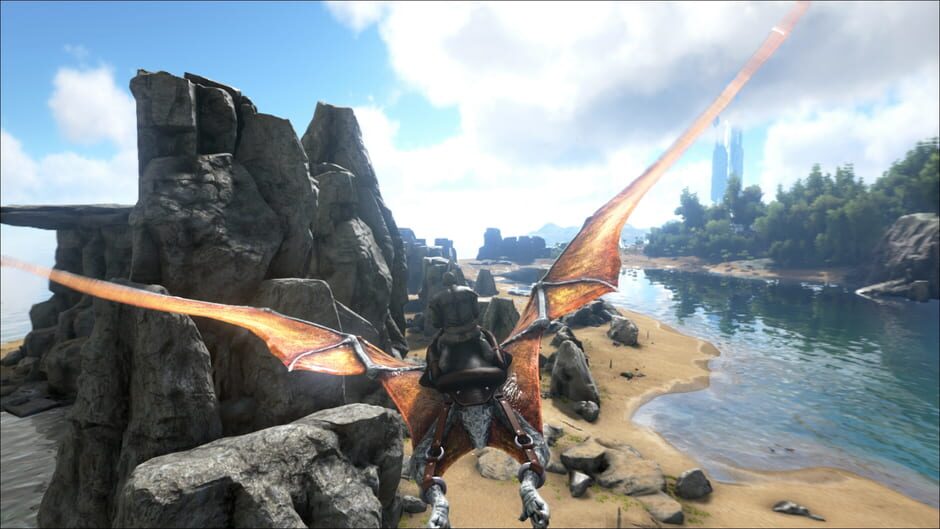 This game can be a really good coop game to play. If you remember the Turok games, you will feel at home with this. A survival game where you are on an island populated with dinosaurs. This game comes with a few disclaimers. First things first, bugs, there are a few. The game doesn't look great visually either. The final issue is the game eats up a lot of disk space on your systenm. If none of this is a problem for you, then here are the pros. This game is a large open world where you get to take on some dinosaurs. Join in with some friends and you will be a team of prehistoric hunters taking down dinosaurs.
Dead Island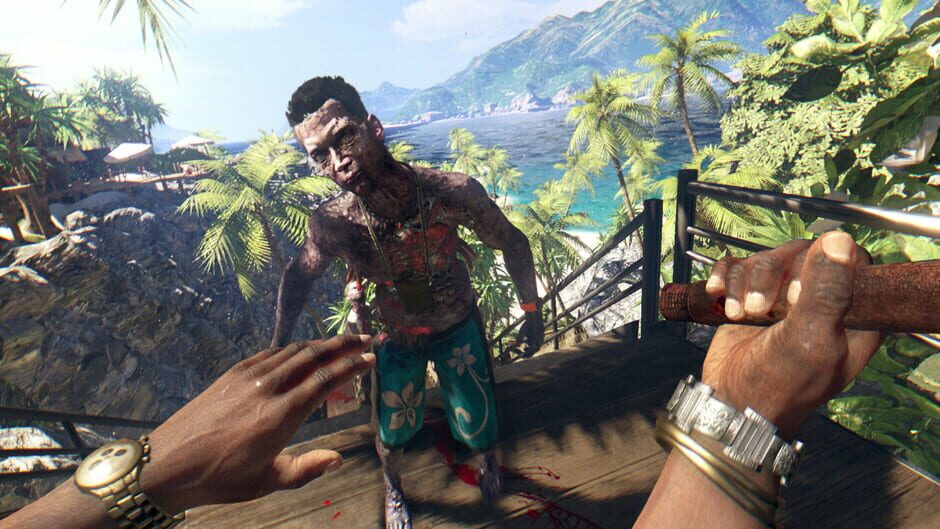 Dead Island can get dark at times, but it is more like a western version of Dead Rising. You are on a tourist resort on a tropical island that has been taken over by zombies. You must craft weapons and survive the hordes of undead that have taken over the island. The game is a lot like Dying Light except the location is a lot more happy and comical. Joining a squad with other players helps make this game even more fun and enjoyable.
Dragon Age Inquisition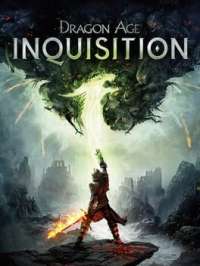 Dragon Age is a well known and highly popular RPG. The multiplayer game mode doesn't allow you to play the games single player mode, but it will let you take part in an entirely new game. The coop gameplay for Dragon Age Inquisition is a full blown dungeon crawlers with awesome loot, mobs and all of the great RPG elements we get in the games single player game mode. Create a squad of 4 players to take on all of the challenges ahead of you in this game.
Earthfall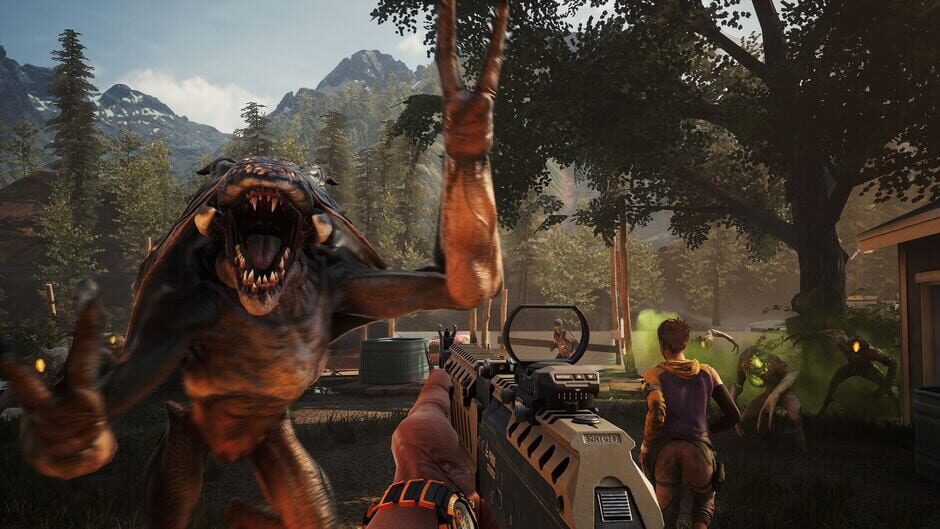 Humanity is on the brink as an alien force invades earth and tries to take over. Earthfall is a four player coop game where you team up with a group and take on the hordes of alien enemies and try to save the planet. There is a lot of action to be had in this heavy hitting first person shooter. If you and your buddies are trying to fill the void while we wait forever for the next Left 4 Dead game, Earthfall has a good chance at filling those shoes.
Overcooked 2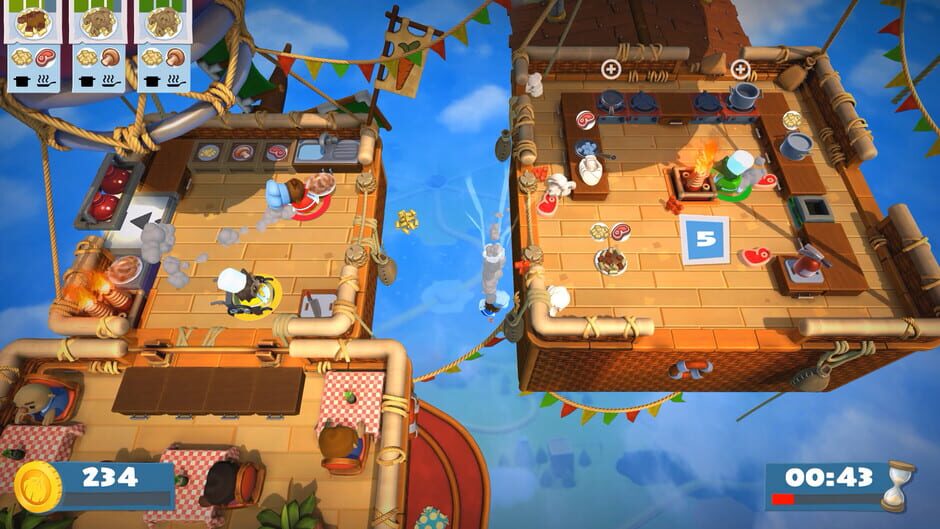 Like any good top list of anything, there needs to be some ups and downs. From the high action games, here is another one to slow things down again. Overcooked 2 is a fun game where you and your friends can enter a wild and weird kitchen and try to do some extreme cooking while a range of weird and wacky obstacles and challenges are put in front of you.
7 Days To Die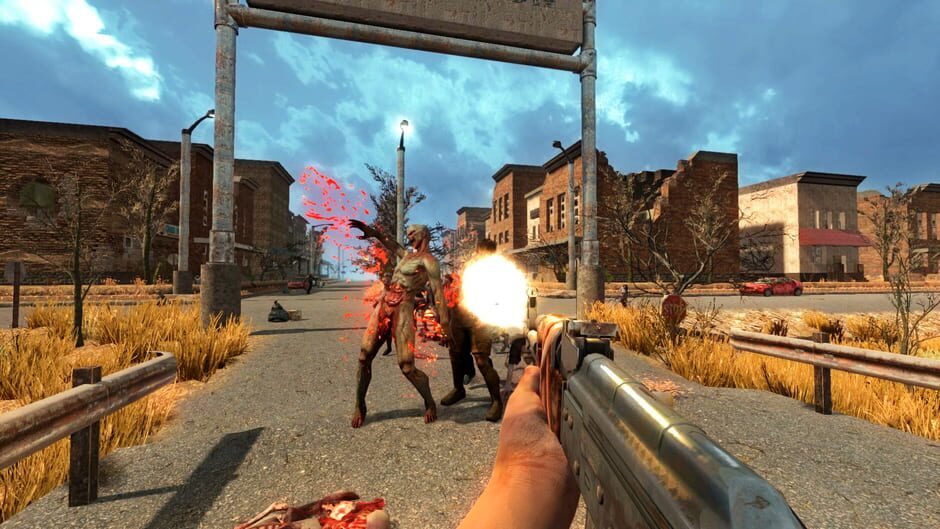 Open world horror seems quite common when you are hunting for 4 player coop games. 7 Days to die, is another zombie shooter in an open world. This game is more of a hardcore RPG that will challenge you. This is a survival game at its core. You will need to salvage supplies and do a lot of crafting if you hope to be able to survive. Obviously having a good team of people to play with will greatly increase the odds of survival. If you are someone who likes the slower paced survival games, you will get some great zombie killing fun from this one.
Divinity: Original Sin 2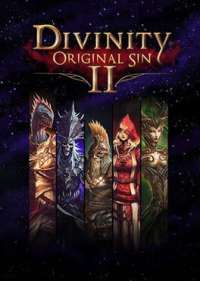 Generally, when an RPG joins the world of coop and multiplayer, it becomes an MMORPG. Divinity: Original Sin 2 is a little more unique in that it it lets you and three of your friends team up together to take on the entire game together. While this is an RPG, it is turn based. For those who want more fluid action, you may be let down by this one. For those who enjoy turn based games, there is definitely a lot of fun to be had here.
Duke Nukem 3D: 20th Anniversary Edition World Tour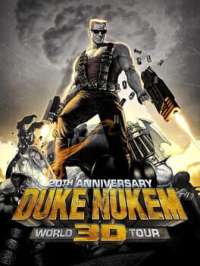 Bet you didn't expect to find a game like this here? This isnt just some dodgy multiplayer mode either. You get to play through the entire Duke Nukem campaign with up to four players. The game is a hell of a lot of fun on your own. The nostalgia alone is going to make it a lot of fun. Throw some friends into the mix and you will be kicking ass and saving babes in no time.
Farming Simulator 19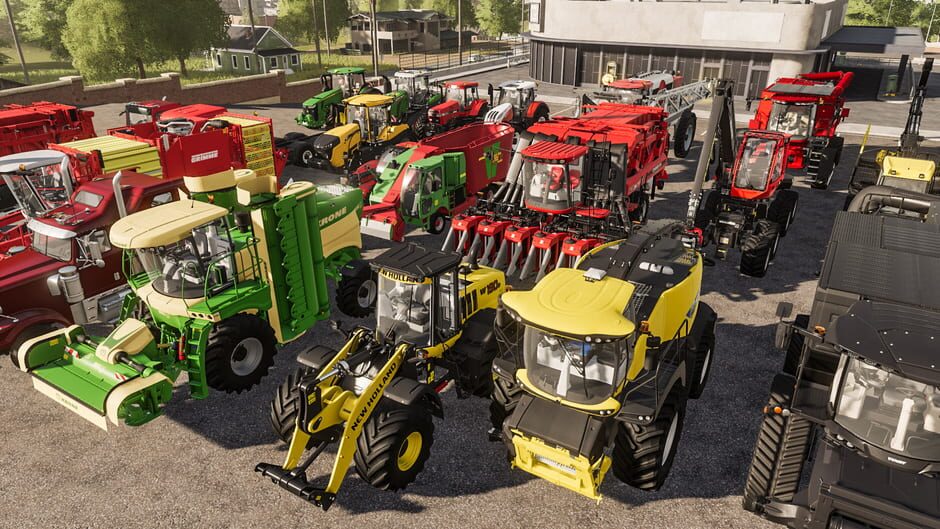 This might seem like a boring game if you have only ever seen screenshots of it, but don't be fooled. There is actually a lot of fun to be had controlling all of the farming equipment and machines. You need to take care of crops, expand your farm and care for animals to make it as a successful farmer. It can take a lot of time and work to do alone, but since this game allows you to join up with three others in a group together, you will be able to get your extreme farming game on with this one.
Killing Floor 2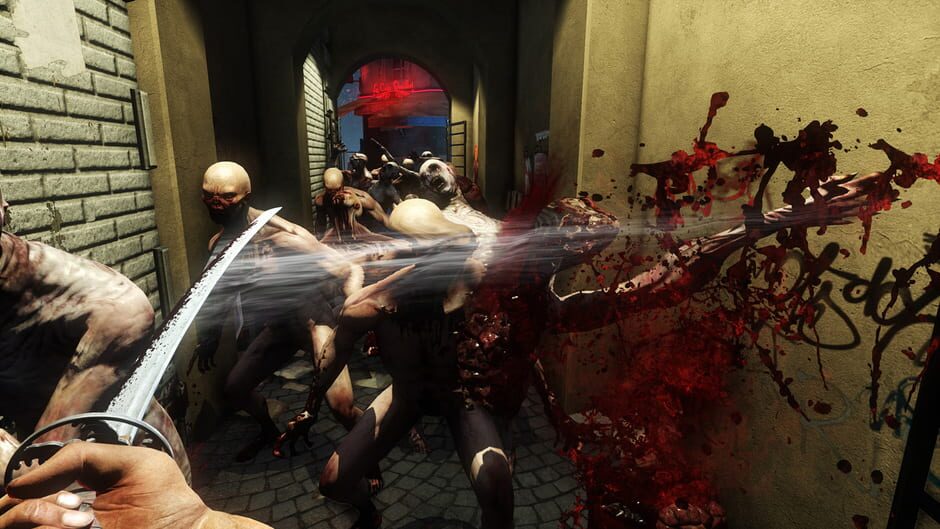 This game plays a bit like the zombies game mode in the Call of Duty Games. You must take on wave after wave of enemies in a range of different levels and enviornments. The combat is fast paced and will be difficult at first if the Call of Duty games are your only experience with games with waves of enemies. The matchmaking system will allow you to team with other people fairly easily, but like all of the games on this list, this is a 4 player coop game, so you can join up with your buddies to play together.
Minecraft Dungeons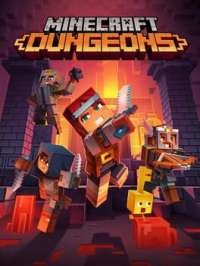 Minecraft Dungeons is one of the first major games released as part of the Minecraft franchise since Microsoft took over it. This is a complete change from the original sandbox title. Minecraft Dungeons is a dungeon crawler game. With a top down perspective, you will take part in an adventure through various worlds and locations. The same visual style we have come to expect from the series will return, but this is a completely different game. You can play alone, but this dungeon crawler is mainly designed to play with friends. A perfect game to add to your library when you are looking for games that support 4 player coop.
Neverwinter Nights: Enhanced Edition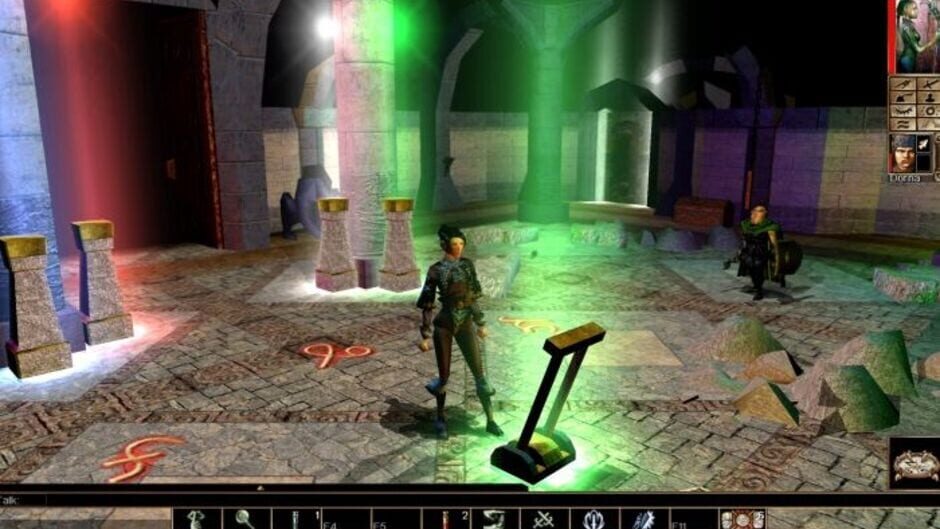 Neverwinter nights is a classic RPG that came out many years ago. The enhanced edition is a bit of a HD remake but not quite. The game still looks quite old, but it comes with a lot of modern features and functionality that bring the game into the modern age. If you can look past the dated visuals, you will find yourself able to play through the entire campaign and the two expansion packs with up to four players online. You will get a huge amount of content for your money with this one.
Rainbow 6 Siege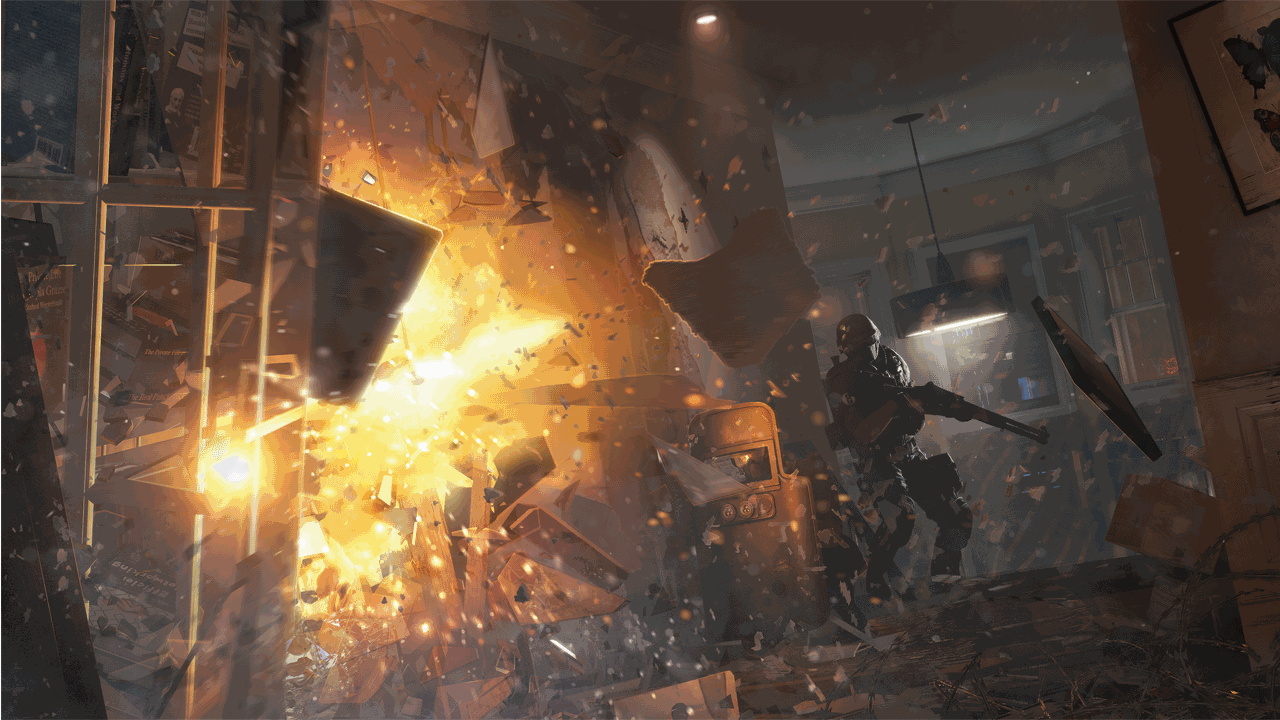 Tom Clancey has written a lot of books, pretty much all of which make awesome video games. The core franchise has so many different titles that break into different genres. The Rainbow Six franchise has been running for a while and has really pushed forward with the release of Siege. A first person shooter that puts you with a team of players to take part in a team of special force operators. Take on missions using advanced technology and weaponry to perform precise and highly accurace assaults on various locations and buildings.
Red Dead Redemption 2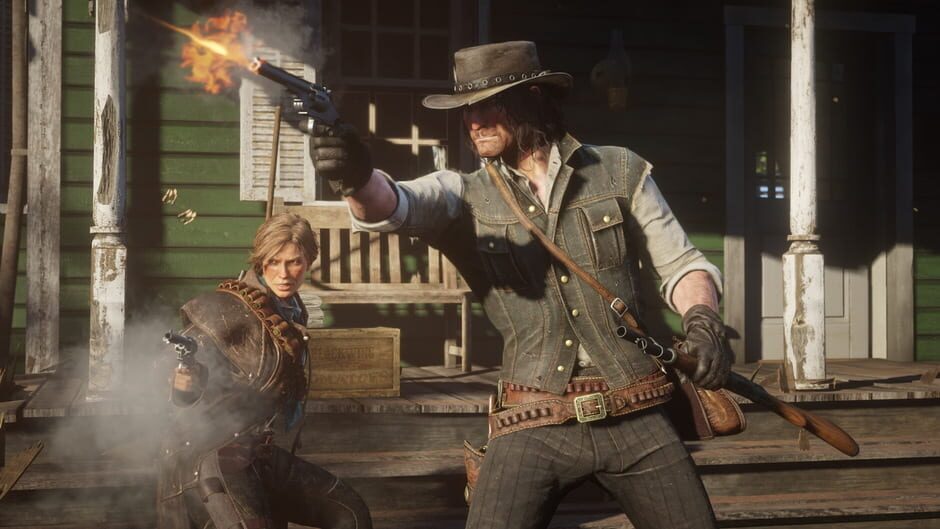 Don't get too excited, you won't get to play through the story mode with some friends. There is a special mode that will allow you to join up with other players to take on missions through the games online mode. Much like how GTA online works. Red Dead online still has a way to go before it comes close to reaching the success that GTA online has. Even if it never does, there are some fun game modes and enjoyable coop action to take part in the online game modes available in Red Dead Redemption 2.
The Incredible Adventures of Van Helsing 1,2 & 3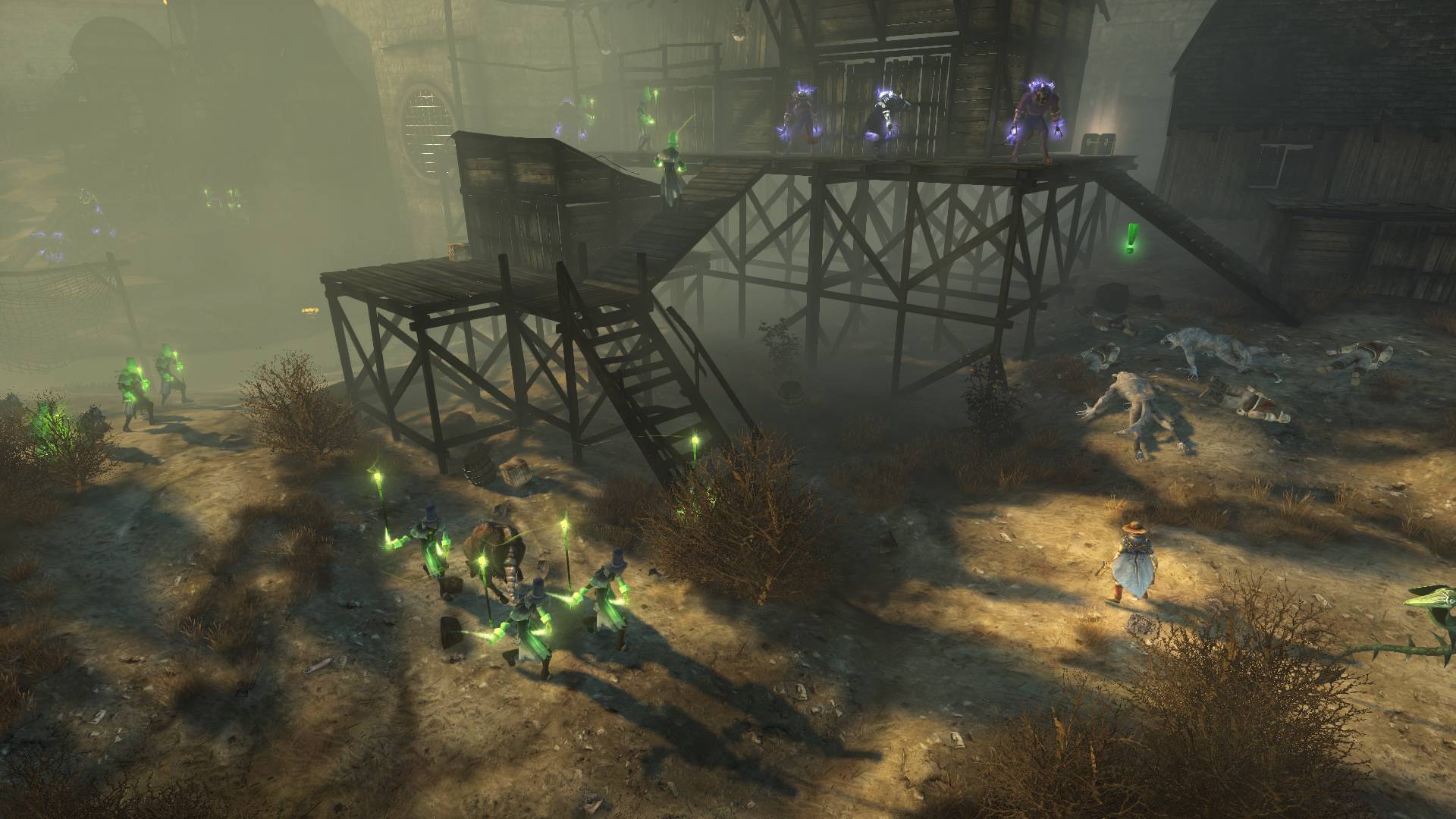 The Van Helsing movie might not be a good point of reference for the content of this video game. Your job is to search the world for monsters and beasts that are a plague to humanity. Join up with up to three other player to take part in all of the awesome online action available in this game. The camera angle positioned above the player, not quite a top down game but similar. It gives you a great view of the battlefield to see the hordes of enemies that you will be up against.
Titan Quest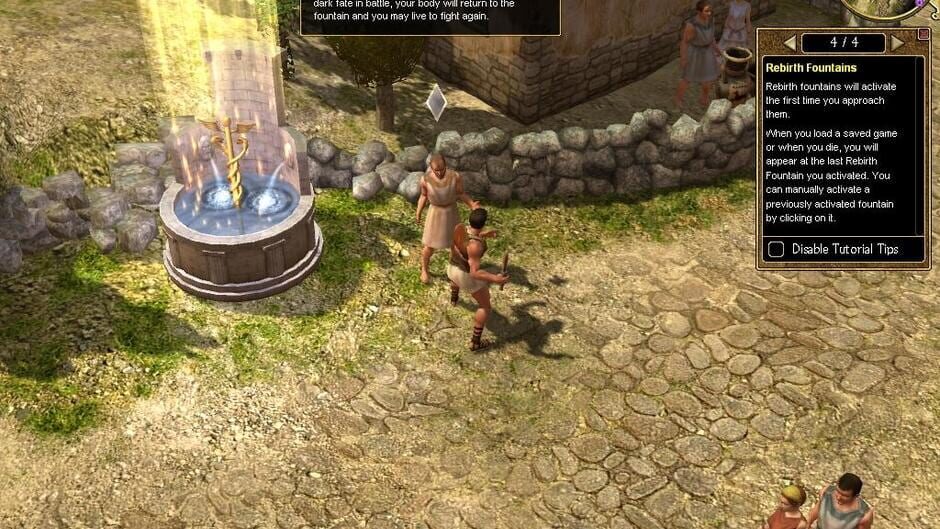 Titan Quest is a really enjoyabnle top down RPG. You get to explore an awesome fantasy world with a squad of warriors. This game doesn't have 2 player coop, it doesn't have 4 player coop, it supports 6 players! Most of us probably don't have this many friends to play with, but it is cool to know the option is there. There is quite a bit of content packed into this game. From the writers behind braveheart and the developers of Age of Empires, you can expect some great production values, even if this game is a little outdated on the visual side of things. You get to play through the entire campaign with your friends in this one. Pick it up fairly cheap at this stage, well worth keeping an eye out for in the next sales.
Freaky Awesome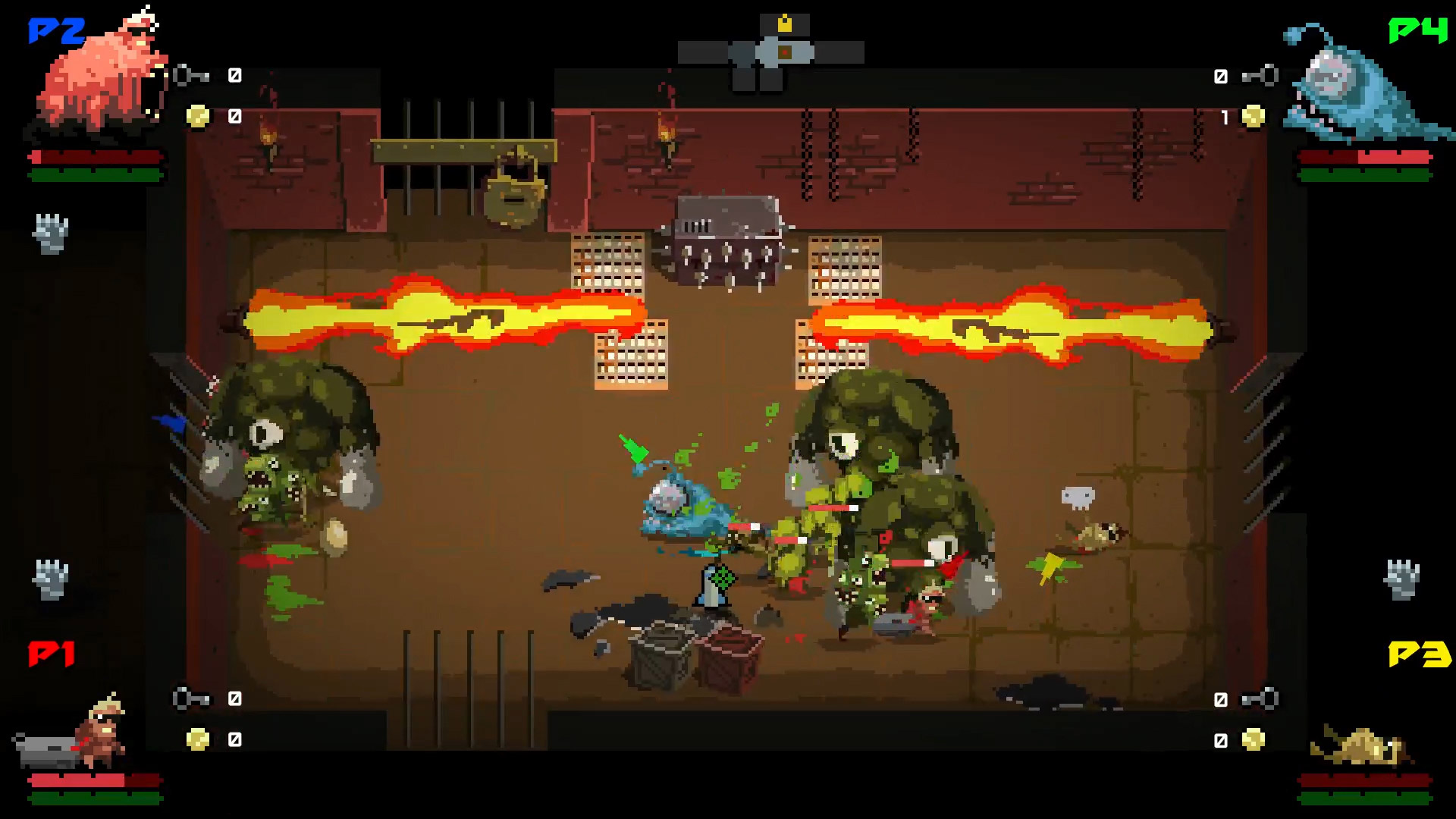 Here is one of a small number of rogue-lite games that has some coop action involved with it. This hectic, 8-bit action game will allow you to team up with 3 players to take on an array of weird, mutated monsters that populate this randomly generated factory. One of the nice perks is that the game progress made online, is made for all players. You won't find youself with 0% progress when you leave the group lobby for a few quiet games alone where you sharpen your skills.
Hammerwatch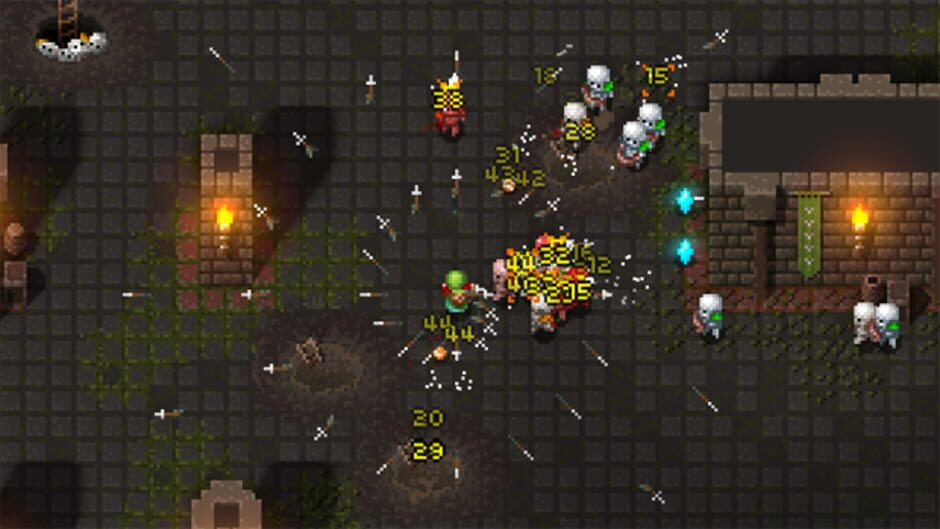 Another 8-bit rogue-lite coop adventure for you take on. This one puts you into the grounds of castle Hammerwatch. Join up to create a team of 4 players to fight your way up and down the castle.
Risk of Rain 2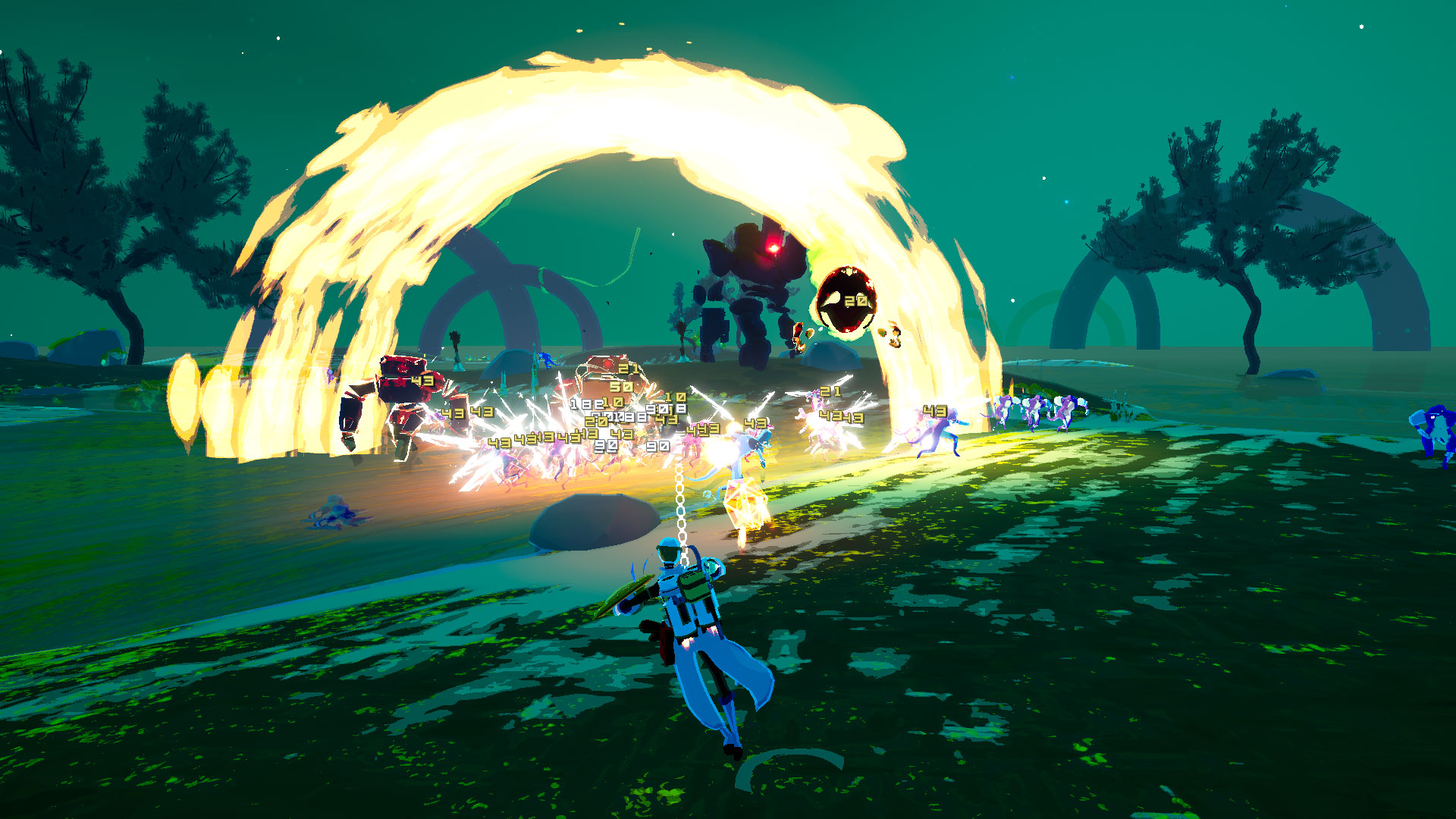 The scale of this game is pretty awesome. The visual style feels a bit like a Team ICO version of No Mans Sky. You must fight your way through hordes of monsters and weird creatures to find a way to escape an alien planet. This game is no walk in the park, it will throw a lot at you to keep you fighting for your life. Thankfully, it is a little easier when you have some buddies to watch your back.
Aliens: Fireteam Elite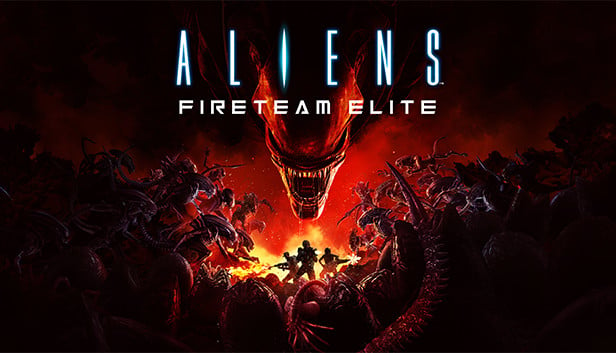 This game falls a little short on the 4 player requirement, with it only allowing three players but it is most definitely one to have on your list to play with friends. The game is packed with hordes of aliens to blast through. The combat is simple, fun and who doesnt love the Xenomorphs from the Alien franchise?