RELATED QUESIONS
Below you will find some related questions that people have asked related to this keyword.
View All Gaming Questions & Answers
REGION POSTS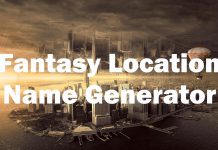 Fantasy settings are a lot of fun to write about as you really have no limitations on what you can make. Coming up with the lay of the land, way of life and other social constructs may come easy, but...