RELATED QUESIONS
Below you will find some related questions that people have asked related to this keyword.
View All Gaming Questions & Answers
EARLY ACCESS POSTS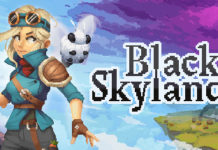 Living in a land above the clouds is an attractive premise for an adventure game. The colourful, 8-bit style visuals of Black Skylands are sure to pull you in. Black Skylands is a steampunk adventure that puts you at the...