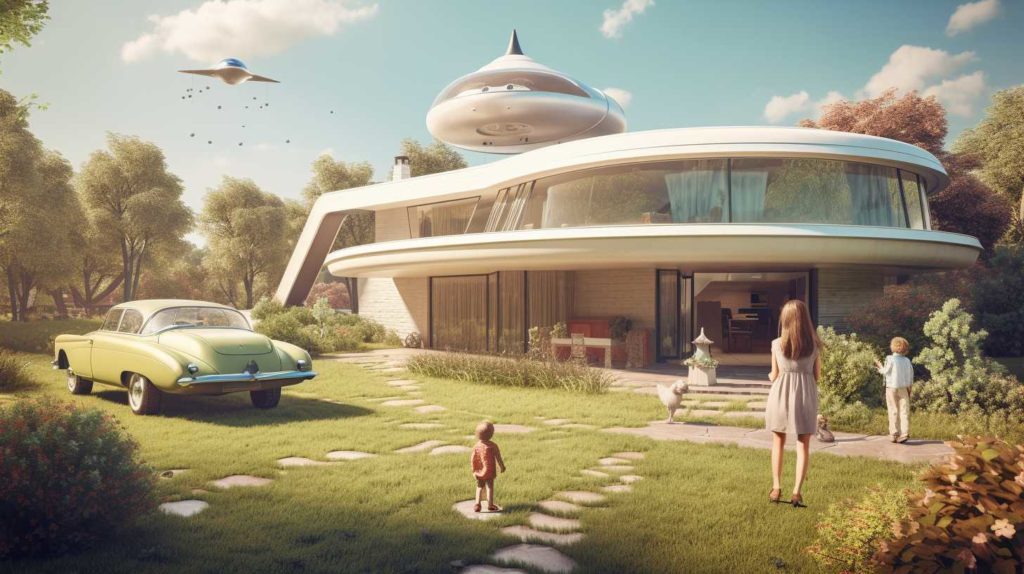 Atompunk, also known as atomicpunk or atomic-age fiction, is a subgenre of speculative fiction that focuses on the mid-20th century's fascination with nuclear power and the atomic age (roughly the 1940s to the 1960s). Atompunk is characterized by an optimistic vision of the future, inspired by the space race, the rapid development of technology, and the potential of nuclear power. The aesthetic of atompunk often incorporates elements of mid-century modern design, space-age architecture, and retro-futuristic technology, as well as the prevalent cultural themes and concerns of the time, such as the fear of nuclear annihilation and the drive for scientific discovery.
In video games, atompunk has been used as a distinctive setting and visual style, offering a nostalgic and imaginative glimpse into the mid-20th century's vision of the future. The Fallout series is a prime example of atompunk in gaming, as it takes place in a post-apocalyptic world shaped by a nuclear war. The games feature retro-futuristic technology, 1950s-inspired architecture, and a mix of optimism and dystopian themes that are characteristic of the atomic age. The series explores the impact of nuclear power on society, both in terms of its potential for progress and its destructive capacity.
Another example is the strategy game, Atomic Society (2018), which places players in the role of a leader responsible for rebuilding society after a nuclear apocalypse. The game incorporates atompunk aesthetics, such as the use of atomic-powered technology and remnants of 1950s-era infrastructure, while exploring themes of survival, morality, and the challenges of rebuilding civilization from the ground up.
These games demonstrate how atompunk can provide an engaging and unique backdrop for various gameplay experiences, allowing players to explore a retro-futuristic world shaped by the ideals, fears, and aspirations of the atomic age.