Mutant Year Zero: Road to Eden Questions & Answers
This section is for frequently asked questions, help and tips. If you are having trouble with a game console, PC setup or any in game related things that you need help with, you can get some help here. You will find a selection of popular questions that have been asked for various video games and game platforms below.
ABOUT MUTANT YEAR ZERO: ROAD TO EDEN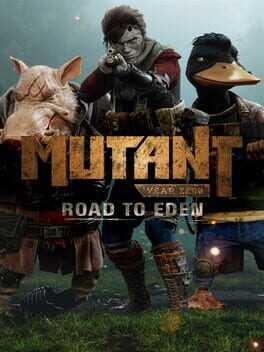 Mutant Year Zero: Road to Eden is a tactical adventure game featuring a deep storyline set on a post-human Earth, which combines strategy and the turn-based tactical combat of 'XCOM' with real-time exploration and stealth gameplay. Currently in development by an experienced team including former 'HITMAN' designers and Ulf Andersson, the designer of 'PAYDAY'.
Error saving game, out of disk space
An auto save went wrong and it glitched for a moment before telling me it was out of disk space. There is 400gb free on the disk, so this definitely is not true. I just completed a tough battle and don't want to redo it but even if I try to save manually it also […]