This section of the site is dedicated to VR gaming. Use the search feature below to find a game or browse a list of VR games based on the headset listed on this page. As I play through games, I will update each one to give physical detail about the game with scores for motion sickness, chances of injury, calories burned.
If there is a specific VR game that you are looking for, use the search box below. If there is a game missing from the database, please let me know and I will get it added. I may open this section up to the community in the future if there are any PSVR gamers want to help out. If you would like to volunteer for this, please us this contact form.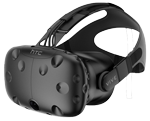 What some thought might be an addon for smartphones, the HTC has become one of the strongest VR headsets on the market. Boasting incrediby high specs and currently one of the only high end VR headsets that can be used wirelessly.
HTC Vive Game List
---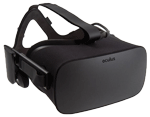 The Rift is how most people came to discover the potential of virtual reality. One of the first headsets on the market that has seen several iterations to make it one of the most impressive VR headsets on the market. Now that they are owned by Facebook, there should be no shortage of money to keep this system alive.
Oculus Rift Game List
---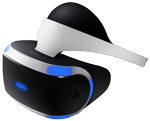 The PSVR is a headset produced by Sony for the Playstation 4. While the specs are lower than the other two headsets, it is far more affordable and works seamlessly with the Playstation 4 console, making this the most affordable VR gaming experience on the market.
PSVR Game List