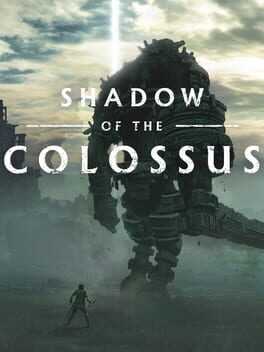 Tales speak of an ancient land where creatures the size of mountains, roam the majestic landscape. Bound to the land, these creatures hold a key to a mystical power of revival - a power you must obtain to waken a loved one.
Shadow of the Colossus is a majestic journey through ancient lands to seek out and destroy gigantic mythical beasts. With your trusty horse at your side, explore the spacious lands and unearth each Colossi. Armed with your wits, a sword and a bow, use cunning and strategy to topple each behemoth.
A remake of the critically-claimed game of the same title. Also from the minds that brought you The Last Guardian & ICO
GUIDES
Below you will find a collection of game guides for Shadow of the Colossus. You can see the full collection of guides using the link below. If you have some useful knowledge you would like to share with others, feel free to submit a game guide and we will publish it here for you. With the release of the Shadow of the Colossus remake came a new form of collectible that was not present in the original game. The…
FAQ
Stuck and need some help? Check out some of the questions the community have asked relating to this game. If none of these answer your problem or you want to get some tips when it comes to a particular level, feel free to submit a question of your own.