RELATED QUESIONS
Below you will find some related questions that people have asked related to this keyword.
View All Gaming Questions & Answers
SPIDER POSTS
How are you supposed to kill a spider with a book in kill it with fire?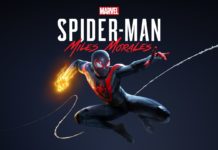 Score: 8/10
After the incredible reboot of the Spiderman game franchise, we are all too excited to get our hands on the next chapter of the adventure. Spiderman: Miles Morales picks up where we left off in the previous game. Miles has...