POSTS TAGGED WITH escape room
Escape room games are something that can be quite difficult to get right. The Zero Escape series is a shining example of how to...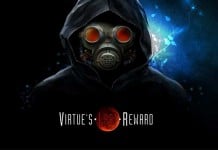 For me this game was a massively unexpected experience that I have a long bus journey to thank. I absolutely loved Virtues Last Reward and I would say that you should not judge this book by it's cover. Virtues Last Reward is an amazing puzzle game that has an incredible story that really sucked me in. I found it hard to put the Vita down as I really wanted to know what was going to happen next.