Ride 2 Questions & Answers
The second edition of Milestone's innovative racing game is focused on the relationship between the rider and motorcycle, bringing the connection between man and machine even closer with career mode and other new features. Players can race the motorcycle of their dreams, thanks to unprecedented customization options for both rider and bike – and create the ultimate ride down to the finest detail. RIDE 2 offers more than 220 motorcycles from the most respected manufacturers, and new bike categories with the introduction of the Two Strokes, Supermotards and Café Racers added on top of th...
This section is for frequently asked questions, help and tips. If you are looking for help relating to Ride 2, a list of questions that people have already asked can be found below.
ABOUT RIDE 2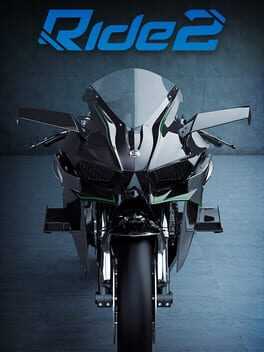 The second edition of Milestone's innovative racing game is focused on the relationship between the rider and motorcycle, bringing the connection between man and machine even closer with career mode and other new features. Players can race the motorcycle of their dreams, thanks to unprecedented customization options for both rider and bike – and create the ultimate ride down to the finest detail. RIDE 2 offers more than 220 motorcycles…
No questions could be found for this game or category