Mega Man Legacy Collection Questions & Answers
Mega Man Legacy Collection is a celebration of the 8-bit history of Capcom's iconic Blue Bomber. Featuring faithful reproductions of the series' origins with the original six Mega Man games, the Legacy Collection will remind long-time fans and introduce newcomers to what made Mega Man such a popular and iconic character. In addition to the six Mega Man games, Mega Man Legacy Collection features new ways to experience the classic games with the Museum Mode and new Challenge Mode. Challenge Mode remixes gameplay segments from all six games, with plenty of scaling difficulty objectives for exp...
This section is for frequently asked questions, help and tips. If you are looking for help relating to Mega Man Legacy Collection, a list of questions that people have already asked can be found below.
ABOUT MEGA MAN LEGACY COLLECTION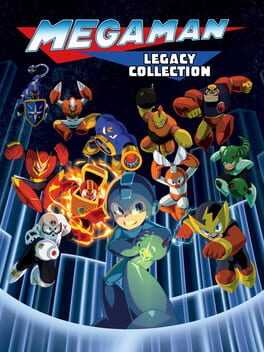 Mega Man Legacy Collection is a celebration of the 8-bit history of Capcom's iconic Blue Bomber. Featuring faithful reproductions of the series' origins with the original six Mega Man games, the Legacy Collection will remind long-time fans and introduce newcomers to what made Mega Man such a popular and iconic character. In addition to the six Mega Man games, Mega Man Legacy Collection features new ways to experience the classic…
No questions could be found for this game or category