Geronimo Stilton in the Kingdom of Fantasy Questions & Answers
This section is for frequently asked questions, help and tips. If you are having trouble with a game console, PC setup or any in game related things that you need help with, you can get some help here. You will find a selection of popular questions that have been asked for various video games and game platforms below.
ABOUT GERONIMO STILTON IN THE KINGDOM OF FANTASY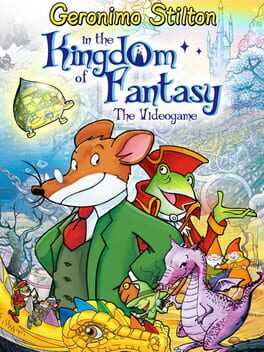 Meet Geronimo Stilton, editor of the Rodent's Gazette, the most important newspaper in New Mouse City. Join Geronimo Stilton on a colourful quest through the Kingdom of Fantasy as he tackles puzzles, brain-teasers and action-packed challenges. Enjoy a fascinating and gripping story based on the hit books that will enthral children and parents alike.
No questions could be found for this game or category