PLAYSTATION 4 POSTS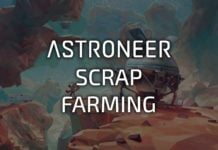 Scrap is a type of resource in Astroneer that is obtained by shredding strictures and debris. It is a unique item in that it used as a type of currency that players can exchange for various natural resources at a...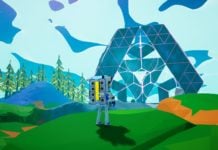 The first time you decide to explore away from your base in Astroneer, you may have spotted some smoke rising from the horizon. When you investigate further, you find this strange structure that looks completely out of place with the...
What do the big gateway chamber structures in astroneer do?
what is the max number of trailers that can be attached to the back of a large rover in astroneer?
My rocket has run out of fuel on another planet, how am I supposed to get back home?
I am having trouble with power generation. Can someone give me some tips on the best way to generate power for your base in Astroneer?
Whats the best way to gather up as much debris as possible in the most efficient way that reduces the number of trips back to the home base.
What are the connectors on the gateway chamber used for?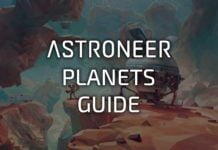 When you start a new game in Astroneer, you will land on the planet Sylva. A peaceful planet with plenty of resources you need to get started, very little to kill you and a landscape that is easy to navigate....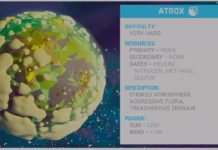 Atrox is a planet in Astroneer that is considered the most difficult of all of them in the game. There are a large number of deadly plants on this planet to look out for. Despite the toxic appearance, the planet...