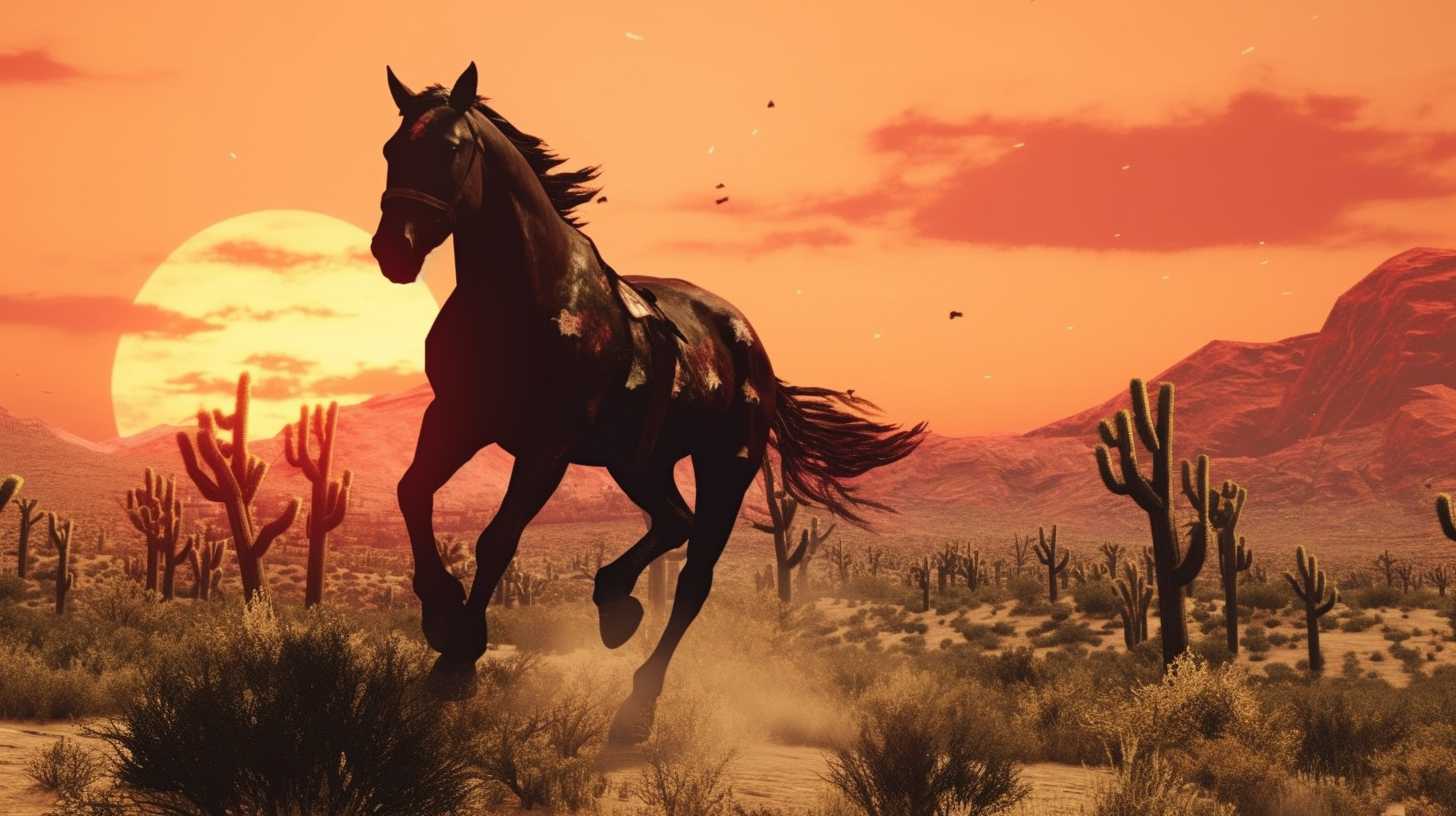 Horse riding is an integral part of the Red Dead Redemption 2 experience, as it serves as your primary mode of transportation and a loyal companion throughout your journey. Once you have found some good horse name ideas and adopted your steed, it is time to get the ball rolling. Mastering horse riding can significantly enhance your gameplay experience and improve your efficiency in completing missions and exploring the vast open world. This informative guide will provide you with an overview of horse riding in Red Dead Redemption 2, including tips on slowing down and stopping your horse.
Once you get the hang of horse riding and have progressed a little further in the game, you can start working toward finding some of the best horses in RDR2.
Basics of Horse Riding
Before diving into the intricacies of horse riding, it is essential to understand the basic controls and mechanics of riding a horse in Red Dead Redemption 2:
Mounting and Dismounting: To mount your horse, approach it and press the appropriate button (Triangle on PS4, Y on Xbox One). To dismount, press the same button while your horse is stationary.
Movement: Use the left thumbstick (LS) to control your horse's movement, including walking, trotting, and turning. To move forward, gently push the thumbstick forward.
Galloping: To make your horse gallop, repeatedly tap the sprint button (X on PS4, A on Xbox One). The more you tap, the faster your horse will gallop, up to its maximum speed.
Stamina Management: Your horse has a stamina meter, which depletes as it gallops or performs other strenuous activities. Keep an eye on the stamina meter to avoid exhausting your horse, as this can lead to decreased performance and potential bucking.
Slowing Down and Stopping Your Horse
Controlling your horse's speed is crucial for navigating through various terrains, avoiding obstacles, and managing your horse's stamina. Here's how to slow down and stop your horse in Red Dead Redemption 2:
Slowing Down: To slow down your horse, release the sprint button (X on PS4, A on Xbox One) and gently pull back on the left thumbstick (LS). Your horse will gradually slow down from a gallop to a trot and then to a walk.
Stopping: To bring your horse to a complete stop, continue pulling back on the left thumbstick (LS) until your horse comes to a halt. You can also tap the stop button (R1 on PS4, RB on Xbox One) to quickly stop your horse.
Advanced Horse Riding Techniques
Once you have mastered the basics of horse riding and learned how to control your horse's speed, you can explore advanced techniques to improve your riding skills further:
Horse Bonding: Building a strong bond with your horse can unlock additional abilities and improve its performance. Increase your bond by feeding, grooming, and patting your horse, as well as spending time riding and caring for it.
Advanced Maneuvers: As you progress through the game and increase your bond with your horse, you will unlock advanced maneuvers such as rearing, skid turns, and drifting. These maneuvers can be useful for navigating tight spaces, performing quick turns, and evading enemies during combat.
Jumping: To make your horse jump over obstacles, press the jump button (Square on PS4, X on Xbox One) while your horse is moving. Timing your jumps correctly can help you traverse difficult terrain and avoid potential hazards.
Horse Care and Maintenance
Taking care of your horse is essential for maintaining its performance and ensuring a strong bond. Here are some tips for horse care and maintenance:
Feeding: Regularly feed your horse to maintain its health and stamina. Different types of food provide varying levels of health and stamina restoration, so choose your horse's diet wisely.
Grooming: Use a brush to groom your horse regularly, as this can improve its appearance and increase its bond with you. Grooming can be performed by holding the appropriate button (L2 on PS4, LT on Xbox One) while standing next to your horse and selecting the "Brush" option.
Healing: If your horse becomes injured or sick, use tonics and remedies to restore its health and treat ailments. Remember to stock up on horse care items to ensure you are prepared for any situation.
By mastering the art of horse riding and taking care of your loyal companion, you can significantly enhance your experience in Red Dead Redemption 2. Practice your riding skills, build a strong bond with your horse, and explore the vast open world with confidence and ease.