New Super Mario Bros. Game Guides
In an all new 2D side-scrolling adventure, Mario and Luigi return after nearly fifteen years. The first traditional Mario Bros. game since Super Mario World. The character models are rendered in real time 3D, allowing for a far greater number of moves ever before seen in a Mario Bros. title. Also as the game is on DS, the touch screen allows players to store an additional power-up and view the distance still to go in a level.
Below you will find a collection of game guides, tutorials and other helpful material relating to New Super Mario Bros.
ABOUT NEW SUPER MARIO BROS.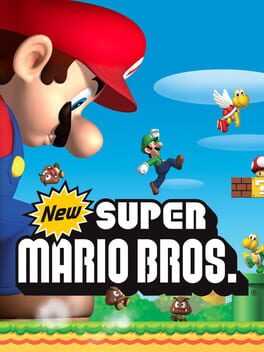 In an all new 2D side-scrolling adventure, Mario and Luigi return after nearly fifteen years. The first traditional Mario Bros. game since Super Mario World. The character models are rendered in real time 3D, allowing for a far greater number of moves ever before seen in a Mario Bros. title. Also as the game is on DS, the touch screen allows players to store an additional power-up and view the…
LATEST GAME GUIDES
No posts to display