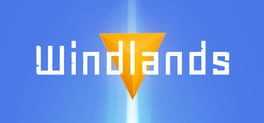 A first person grappling hook exploration game. Soar through the ruins of a fallen civilisation and discover the secrets of the ancient world. Windlands has been developed primarily for Virtual Reality headsets, but is also a great experience for those without headsets. It appeals to those who want to explore the breathtaking vistas at a relaxing pace, while the challenging routes attract gamers who like to master the skill of soaring through the towering environments at top speed.
PLAY AREA INFORMATION
Position: Seated or Standing
Play Area Size: Medium
Chance of Injury: Low
You don't need a very large play area for this game. If you want to play it seated, it shouldn't be much trouble. It is best to play this standing up though. Most of the movement is done in game and you will just move your arms to launch the grapple hooks. So long as there is enough room for you to move your arms around, you will not be stuck for space.
MOTION SICKNESS
Sickness Intensity:
10
Welcome to the holy grail of motion sickness. If you can play this game without experiencing motion sickness you should not have issues with any other game. Windlands features full, unrestricted locomotion. With 2 grapple hooks equipped, you can swing between trees and buildings like Spiderman. The first minute or so if this will be incredible before the sickness sets in. There is very little that you can do to avoid the motion sickness and once it hits you, you will be unable to play for a while until it settles down. This is a game that only the more experienced VR gamers should play. If you are new to VR it is better to start out with something that is less intense.