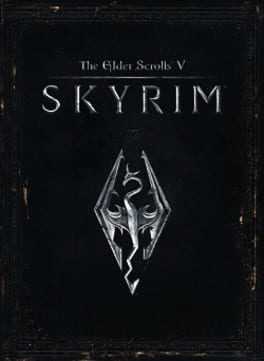 The next chapter in the highly anticipated Elder Scrolls saga arrives from the makers of the 2006 and 2008 Games of the Year, Bethesda Game Studios. Skyrim reimagines and revolutionizes the open-world fantasy epic, bringing to life a complete virtual world open for you to explore any way you choose. Play any type of character you can imagine, and do whatever you want; the legendary freedom of choice, storytelling, and adventure of The Elder Scrolls is realized like never before. Skyrim's new game engine brings to life a complete virtual world with rolling clouds, rugged mountains, bustling cities, lush fields, and ancient dungeons. Choose from hundreds of weapons, spells, and abilities. The new character system allows you to play any way you want and define yourself through your actions. Battle ancient dragons like you've never seen. As Dragonborn, learn their secrets and harness their power for yourself.
PLAY AREA INFORMATION
Position: Seated or Standing
Play Area Size: Small
Chance of Injury: Average
You will only be required to use your arms in this game. Crouching down to interact with a dead enemy might be something you need to do now and then. Other than this pretty much everything you need to do will be done with your hands. Using a bow and arrow will require you to have some room to move your arms and elbows back a fairly large amount. There is a high possibility that you are going to fall off a ledge at some point in game. This is sure to make you feel sick in real life and could make you fall over. If you are standing there is a chance you will fall and hit off something. Make sure you have a large play area to avoid hurting yourself if you do fall over.
MOTION SICKNESS
Sickness Intensity:
3
Depending on how you play, you may experience some sickness. The game allows for full locomotion or unrestricted teleportation. If using standard controls to walk around the game makes you feel sick, teleportation should make you feel a lot better. It is very easy to fall from high locations in this game. The feeling of suddenly falling will make your stomach drop. It is best to make sure there are no sharp corners nearby as if you were to fall in game, you could fall in real life too.