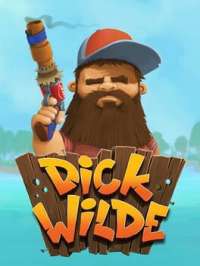 Dick Wilde throws you in the middle of a body of water and gives you some pretty crazy weapons to use to fight off hordes of incoming creatures that want you dead.
Physical Information
Position: Standing
Calories Burned: Low
Play Area Size: Small
Chance of Injury: Low
You remain stationary while you play this game which will greatly reduce the likelyhood if you getting injured while playing. With that being said, you will need to move around and dodge incoming attacks.
Motion Sickness
Sickness Intensity:
0
Since you remain stationary for the entire game, the chances of getting sick are very slim.
Screenshots