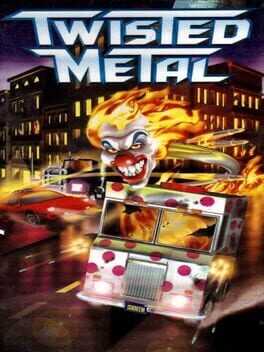 Twisted Metal consists of a series of arena-based battles against an increasing number of opponents in increasingly large arenas. These battles culminate in a face-off with the winner of the previous year's competition, Darkside, who drives a large armored car which fires multiple missiles at once.
Players can choose one of 12 different vehicles with which to enter combat. Each vehicle has a distinct driver and special move. The controls consist of accelerator, brake, "tight turn" (essentially a handbrake) and turbo on the face buttons, with main weapons and machine gun selection and control on the shoulder buttons.
Arenas are populated with weapon pickups to re-supply missile stocks, repair stations for repairing damage to your car, pedestrians, and course stewards armed with either machine guns or missile launchers.
FAQ
Stuck and need some help? Check out some of the questions the community have asked relating to this game. If none of these answer your problem or you want to get some tips when it comes to a particular level, feel free to submit a question of your own.