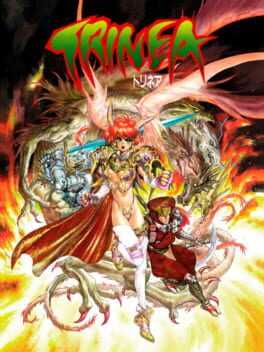 Trinea (トリネア) is a Super Famicom role-playing video game that was released in 1993 exclusively in Japan.
Players get to select from three different characters; who have different attack, speed, and hit point levels. Elements in this game involving fighting demons, magical rituals around pentagrams, and slaying dragons.
FAQ
Stuck and need some help? Check out some of the questions the community have asked relating to this game. If none of these answer your problem or you want to get some tips when it comes to a particular level, feel free to submit a question of your own.