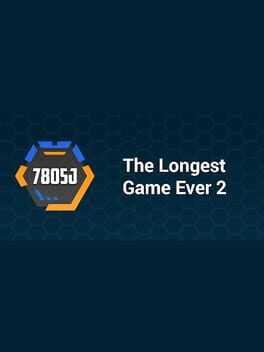 Don't download this game, it's terrible. And way too difficult for you.
Why do you think it's called The Longest Game Ever? Because it is long, super hard and with tons of content.
No human has ever finished it, and it's not a random guy like you who will change that!
I am 7805j, the most sophisticated Artificial Intelligence in the world. If you still decide to play my game, I will do everything in my power to make you give up!
Features:
* Megalomaniac AI who thinks he's better than you
* Nasty NPCs who will make you feel miserable
* Half-baked mini-games with poor graphics
* Thousands of levels of content in the main storyline
* Ascend to the top of the global leaderboard as you progress through the game
FAQ
Stuck and need some help? Check out some of the questions the community have asked relating to this game. If none of these answer your problem or you want to get some tips when it comes to a particular level, feel free to submit a question of your own.