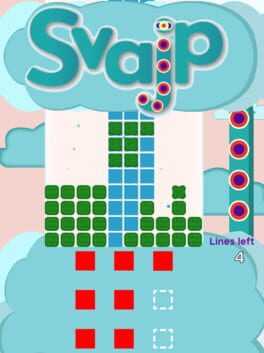 Svajp is a puzzle game where you draw your own blocks with your smart phone.
The block will fall down and hopefully fit with the board. When a full row is filled that row will be destroyed. When all the blocks are destroyed the level is cleared. The game needs you to focus and think of how each block should be drawn to fit the board.
Story mode The player will complete faster and harder levels, and if done fast enough a star will be rewarded.
Endless An endless game which gets faster and harder and there will be a highscore at the end of the run.
For now it's only a Android game but there might be a iPhone version if there is enough interest. I also have a lot of ideas to add if the game gets popular.
FAQ
Stuck and need some help? Check out some of the questions the community have asked relating to this game. If none of these answer your problem or you want to get some tips when it comes to a particular level, feel free to submit a question of your own.