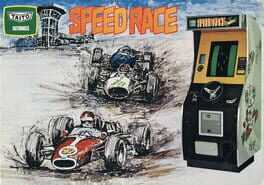 1974 saw the release of Nishikado's Speed Race, an early black-and-white driving racing video game. The game's most important innovation was its introduction of scrolling graphics, where the sprites moved along a vertical scrolling overhead track, with the course width becoming wider or narrower as the player's car moves up the road, while the player races against other rival cars, more of which appear as the score increases. The faster the player's car drives, the more the score increases.
In contrast to the volume-control dials used for Pong machines at the time, Speed Race featured a realistic racing wheel controller, which included an accelerator, gear shift, speedometer, and tachometer. It could be played in either single-player or alternating two-player, where each player attempts to beat the other's score. The game also featured an early example of difficulty levels, giving players an option between "Beginner's race" and "Advanced player's race".
FAQ
Stuck and need some help? Check out some of the questions the community have asked relating to this game. If none of these answer your problem or you want to get some tips when it comes to a particular level, feel free to submit a question of your own.