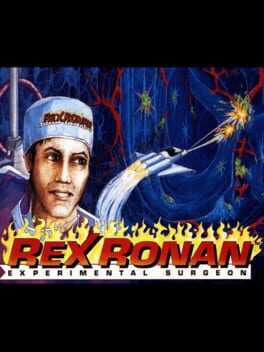 Embark on an incredible mission, but beware!
Join Dr. Rex Ronan as he shrinks to perform high-tech laser surgery on Jake Westboro - who suffers from long-term tobacco use. Use Rex's laser scalpel to vaporize tar, plaque, phlegm, and pre-cancerous cells. Stop a heart attack and remove nicotine addiction before it's too late! Defend Rex against Microbots implanted to thwart his mission. using the laser scalpel and martial arts moves. Follow the path of smoke and nicotine. Discover the harmful effects of tobacco use. make headlines with Rex and save Jake's life!
FAQ
Stuck and need some help? Check out some of the questions the community have asked relating to this game. If none of these answer your problem or you want to get some tips when it comes to a particular level, feel free to submit a question of your own.