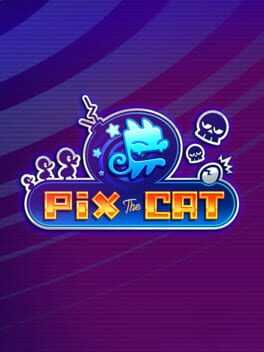 Pix the Cat features many different game modes including single and multiplayer modes, some changing the theme and aesthetic. Including Arcade, Nostalgia, Laboratory, and Arena modes, you'll play as Pix - who plays Pix - heading deeper and deeper into levels upon levels in a Snake-meets-Pac-Man digital world.
Enjoy a kinetic and stylized world within games where, in the arcade mode, your task is to liberate ducklings and trail them to the safe-zones without hitting the walls, getting stuck, or running into your feathered friends, gaining the highest score possible and comparing them on the leaderboards. Completing "achievements" opens up new game modes and unlocks fantastic artwork, hilarious announcer voices and your favorite tunes from the game's soundtrack! Among other surprising surprises...
Finally, Arena mode pits you against 3 friends in local multiplayer! With two players facing off on the same keyboard, connect additional controllers and blow your enemies to smithereens in epic battles of cats, ducks and eggs.
FAQ
Stuck and need some help? Check out some of the questions the community have asked relating to this game. If none of these answer your problem or you want to get some tips when it comes to a particular level, feel free to submit a question of your own.