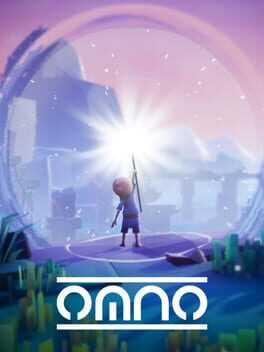 OMNO is an atmospheric exploration and puzzle adventure. It tells the story of a journey of discovery through an ancient world of wonders.
THE WOLRD OF OMNO
OMNO is a single player adventure that will take you through lush forests, across a sun blasted desert, over a frigid tundra, and where the power of a lost civilization will even carry you to the clouds. On the way you will meet strange creatures, encounter many surprises and maybe make a friend.
GAMEPLAY
Besides offering an interactive world, OMNO challenges you with puzzles, hidden secrets and obstacles to overcome in 3D puzzle platformer style.
FAUNA
The world of OMNO is teeming with creatures great and small for you to observe and interact with. Shy crab-like rocks, helpful turtles, maybe even a friendly dinosaur to ride?
MASTER MAGIC SKILLS
You must unlock the hero's true potential and master unique skills to continue their journey. Your magic staff is the key to powering forgotten relics, and will allow you to dash lighting fast across platforms, glide over land, sail above the clouds and more!
HANDCRAFTED WORLD
The game covers a wide variety of landscapes and is built with state-of-the-art development tools and tricks to create vast areas while ensuring a stable framerate. The audio of OMNO features a melancholic, mysterious and at times epic soundtrack.
FAQ
Stuck and need some help? Check out some of the questions the community have asked relating to this game. If none of these answer your problem or you want to get some tips when it comes to a particular level, feel free to submit a question of your own.