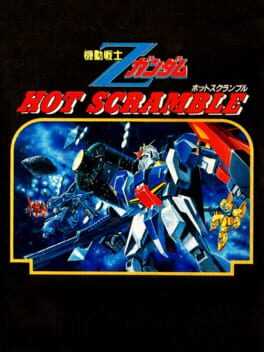 Mobile Suit Z Gundam: Hot Scramble (機動戦士Ζガンダム・ホットスクランブル Kidou Senshi Gandamu: Hotto Sukuranburu?) is a 1986 multi-genre video game developed by Game Studio and published by Bandai for the Family Computer. It is based on the anime Mobile Suit Z Gundam, and is one of the first Gundam video games.
Aside from the much later Famicom Mini release, there were two versions of the game: the original release; and a special release of the central location test version, sometimes dubbed Final Version. Only 1000 copies of this second version were ever released, making it among the rarest video games in history.
FAQ
Stuck and need some help? Check out some of the questions the community have asked relating to this game. If none of these answer your problem or you want to get some tips when it comes to a particular level, feel free to submit a question of your own.