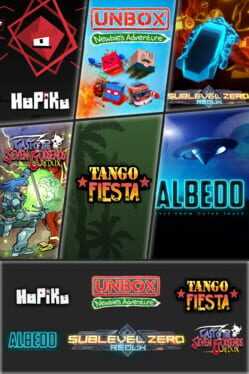 The Merge Games Mega Bundles includes the following titles:
- Unbox: Newbie's Adventure
- Sublevel Zero: Redux
- Albedo: Eyes from Outer Space
- HoPiKo
- Cast of the Seven Godsends
- Tango Fiesta
There is a bundle on Steam with the same name that includes a different set of games.
FAQ
Stuck and need some help? Check out some of the questions the community have asked relating to this game. If none of these answer your problem or you want to get some tips when it comes to a particular level, feel free to submit a question of your own.