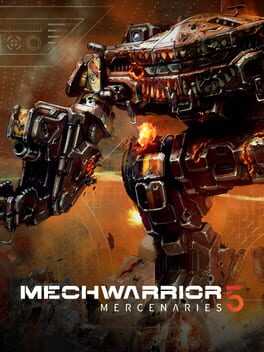 In MechWarrior 5: Mercenaries you will adopt the role of a rookie MechWarrior pilot thrust into combat as the Third Succession War continues to fracture the Inner Sphere. Take contracts from the factions of your choosing and engage in tactical, first-person, PvE 'Mech combat through an immersive, career-based Mercenary campaign driven by player choice. Victory, prestige, and profit will not only require skill on the battlefield, but in the acquisition, maintenance, and enhancement of your BattleMechs.
Set for release in 2018, MechWarrior 5: Mercenaries is under development by a dedicated development team at Piranha Games. MechWarrior Online, Piranha's existing F2P multiplayer-focused tactical 'Mech combat game, will continue its ongoing live development by the MWO team at Piranha.
Stuck and need some help? Check out some of the questions the community have asked relating to this game. If none of these answer your problem or you want to get some tips when it comes to a particular level, feel free to submit a question of your own.