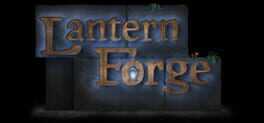 Lantern Forge is a sandbox survival game with building, crafting, and RPG elements.
Mine and forage for resources to build a home, plant crops, and craft weapons and armor. Then venture out to explore the wilderness, find hidden dungeons and temples, fight unique monsters, and collect the treasures they guard.
FAQ
Stuck and need some help? Check out some of the questions the community have asked relating to this game. If none of these answer your problem or you want to get some tips when it comes to a particular level, feel free to submit a question of your own.