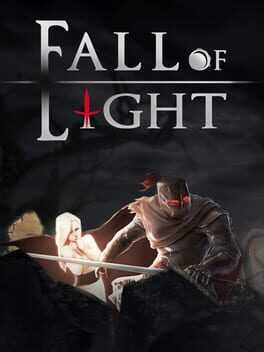 Fall of Light takes the player into a dark world, where an old warrior leads his daughter towards the last remnants of sunlight. Only together will they be strong enough to defeat the enemies born from the Shadow. The lack of light in combination with stylized graphics underline the game's grim atmosphere, both in the world above and the one below – the birthplace of the evil threatening to end the Era of Men.
The developers acknowledge their sources of inspiration in two other successful titles, Dark Souls and ICO. And as distinct from one another as they are, combining elements from each one has brought about a story quite deep and believable. The eternal battle between light and dark, good and evil, seems that it could finally be decided throughout the storyline of Fall of Light, despite the characters' efforts to postpone the inevitable end. But a deeper truth is yet to be discovered...
FAQ
Stuck and need some help? Check out some of the questions the community have asked relating to this game. If none of these answer your problem or you want to get some tips when it comes to a particular level, feel free to submit a question of your own.