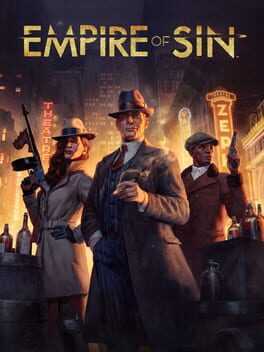 Empire of Sin, the strategy game from Romero Games and Paradox Interactive, puts you at the heart of the ruthless criminal underworld of 1920s Prohibition-era Chicago.
It's up to you to hustle, charm and intimidate your way to the top of the pile and do whatever it takes to stay there. This character-driven, noir-inspired game puts players smack dab in the glitz and glamor of the roaring 20s, all while working behind the scenes in the gritty underbelly of organized crime.
FAQ
Stuck and need some help? Check out some of the questions the community have asked relating to this game. If none of these answer your problem or you want to get some tips when it comes to a particular level, feel free to submit a question of your own.
[Empire of Sin]
- Who does the voice work for Mabel Ryley in empire of sin? Her voice sounds familiar but I can't figure out who the real life person
View Answer
View All Questions