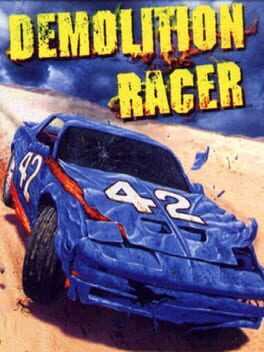 Demolition Racer is a racing game with a twist. Rather than a game that just requires you to try and win the race, this game gives you points to destroy the other racers' cars. The game has many styles of game play so you don't have to play the same style each game.
There are 5 game styles in the Single Race section of the game. This section does not count towards unlocking cars or tracks. It is for practice and just plain fun. The main style is Demolition.
In Demolition, you race against other cars around the track and get points for hitting them, spinning them in circles and knocking them into the wall. You also get a big bonus for landing on top of a car which will immediately destroy the car. When you finish the race, your final position is found by multiplying the points you got from hitting the other cars with the points that you got for the position you finished in. So if you finish first, but never hit anyone, you won't win the race.
FAQ
Stuck and need some help? Check out some of the questions the community have asked relating to this game. If none of these answer your problem or you want to get some tips when it comes to a particular level, feel free to submit a question of your own.