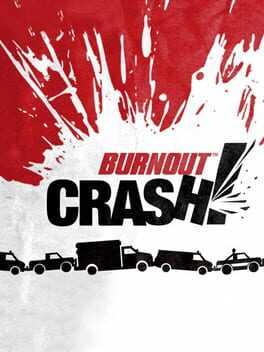 Burnout Crash! (branded Burnout CRASH!) is a downloadable action driving title in the Burnout video game series. It is developed by Criterion Games and published by Electronic Arts for PlayStation 3, Xbox 360, iOS and Android via PlayStation Network, Xbox Live Arcade, iTunes App Store and Google Play Store.
In Burnout Crash!, players drive into an intersection and attempt to cause as big a pile-up as possible. Unlike previous games in the series, Burnout Crash! is played from a bird's-eye or aerial view. Points are earned for causing damage and destroying the environment and other vehicles. Leaderboards powered by EA's Autolog service enable players to compare scores with other players.
The game features three game modes and six different intersections to play, as well as seven drivable vehicles, for example the Vegas Saloon. The Xbox 360 version of the game also includes a Kinect mode, allowing players to use gestures to control the game.
FAQ
Stuck and need some help? Check out some of the questions the community have asked relating to this game. If none of these answer your problem or you want to get some tips when it comes to a particular level, feel free to submit a question of your own.