RELATED QUESIONS
Below you will find some related questions that people have asked related to this keyword.
[Empire of Sin]
- Who does the voice work for Mabel Ryley in empire of sin? Her voice sounds familiar but I can't figure out who the real life person
View Answer
View All Gaming Questions & Answers
IRISH POSTS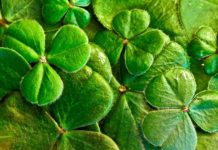 When it comes to Irish names, people seem to default to Shamus or Paddy. There are of course many other Irish names out there but its a fine balance between what IS and Irish name and what sounds like a...
Who does the voice work for Mabel Ryley in empire of sin? Her voice sounds familiar but I can't figure out who the real life person