OPERATING SYSTEM POSTS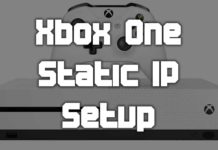 There are several reasons why you might want to set a static IP on the Xbox One console. The most common reason is for those who are looking to setup port forwarding on their console in order to correct a...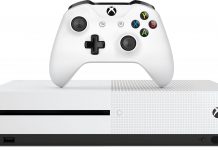 If you have joined a party with a friend you may notice that there is a bit of lag when you speak. This results in both of you talking over each other. It quickly gets very frustrating. This is quite...
One of the best features to come with this generation of game consoles is the ability to suspend and resume games. This means you can be in the middle of a game and turn your console off. Next time you...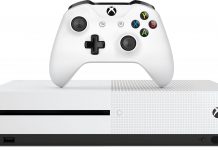 There was a time when a 50gb game was crazy big. Now we have games going over 100gb and its not all that unusual. Even with a fibre connection, downloading a 100gb game is going to take some time. If...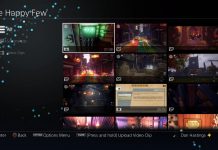 One of the greatest features introduced by the PlayStation 4 is the ability to record gameplay footage and take screenshots without needing to purchase a video capture device. The PS4 has everything you need to record gameplay built right into...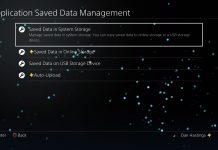 Back when memory cards were the location used to save game data, there was never any confusion around this. With the switch to internal storage, finding and managing game saves has become a little more difficult. This guide will explain...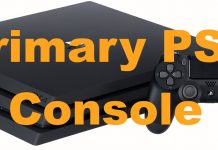 The PlayStation 4 has a more restricted system for user accounts when compared to the PS3. A single PSN account can be set up on many PS4 consoles, but only one system can log in at any time. A lot...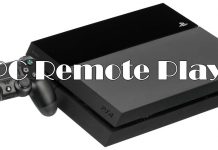 In the latest firmware update (3.50), Sony have added the ability for you to access the Playstation 4's remote play feature through a PC. This means you can now access the same remote play that the Vita and Playstation TV...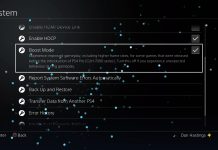 Boost mode is a feature that was introduced for the PS4 Pro exclusively. The feature will attempt to use the enhanced processing power that the PS4 Pro has to improve the quality of all PS4 games, even if they were... There are 2 different ways in which you can eject a disc from the Playstation 4. The first and most obvious way is to press the eject button on the front of the console. The location may vary depending on...