Xbox 360 Guides & Tutorials
This section is for guides and tutorials for the Xbox 360. If you are stuck in the middle of a repair and are not sure where to go next, there may be a guide here to help you out.
ABOUT THE XBOX 360
LATEST GUIDES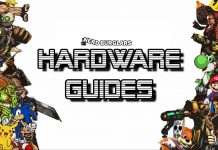 The dreaded Red Ring of Death (RROD) is an issue that plagued almost every first gen Xbox 360. Similar to the YLOD on the Ps3, this was generally caused by the system overheating too the point that the solder on...