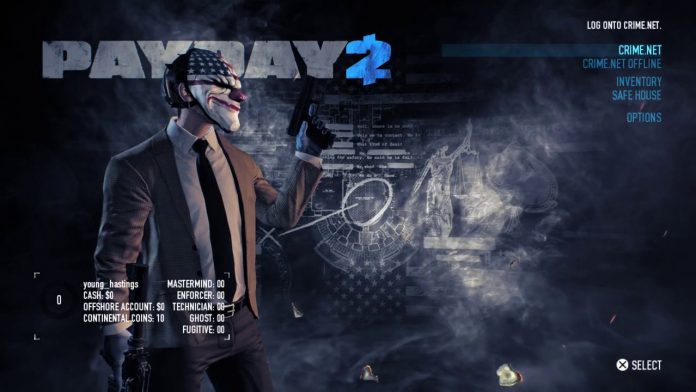 Payday 2 supports 4 player coop, this means you can jump in and play with some friends online. If you have just loaded up the game and want to get started with some multiplayer games, it isn't immediately clear how to actually jump into a multiplayer lobby. The video below will show you how to play with friends in Payday 2.
If you are playing on PS4 or Xbox One, you will need to download the crimewave edition of the game. This version has the same content as the game on older consoles, but the online lobbies are not shared.
Start the main menu. If it is your first time playing it will prompt you to go to the safe house. If you are in a rush to join with friends, you can skip this part.
Click into crime.net and load up the map to view missions.
Select a mission and it will bring you into a game lobby. If this is the first time, the lobby may be set to public and it might match you with someone randomly.
Go up to "Edit Game Settings" and change the permissions to friends only or private.
In the lobby click on invite friends and you will be able to invite friends to your lobby in Payday 2.