FANTASY POSTS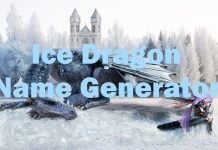 The vast majority of fantasy settings will show off fire breathing dragons. For universes that stick to the logic that dragons are creatures of magic, the fire they breath doesn't need to make sense, since its magic. This brings us...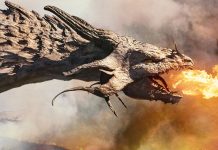 Dragons are large flying lizards that often appear in fantasy settings. The traditional dragon that we see in the medieval setting would be one that can breathe fire. As people have gotten more creative with their writing, we have seen...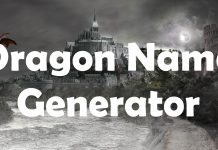 Dragons are one of the most formidable beasts in the fantasy world. Flying lizards with the ability to breathe fire, when you also consider they are 30 ft tall, you don't wanna get on the wrong side of a dragon....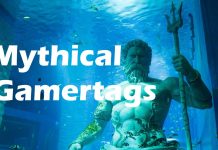 There are many different categories of mythology and folklore across the world. Video games often take advantage of this when building lore for a game world. If you are a big lover of RPGs and fantasy games, this post will...
High Elves are a sub-race of the fantasy elf. They differ from other elf races based on their heightened interest in magic. This page contains a high elf name generator which will generate lots of name ideas you can use...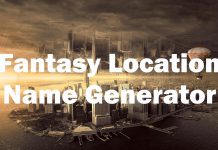 Fantasy settings are a lot of fun to write about as you really have no limitations on what you can make. Coming up with the lay of the land, way of life and other social constructs may come easy, but...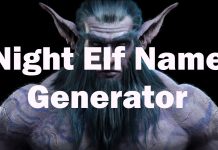 Night elves are a subspecies of elves that have become well known from the Warcraft series. This page contains a Night elf name generator that can be used in World of Warcraft or any other game series that uses these...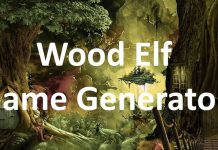 Wood Elves are very much the same as regular elves. Level headed and calm people who show great beauty and grace to the world. Wood elves differ in their lifestyle more than their personalities, which is more the case for...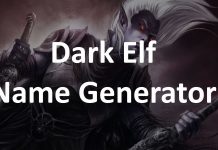 When it comes to fantasy races, the elves sure do have a lot of subraces. Dark elves are, as their name would imply, a darker and deceptive race of elves. They are known, as most elves are for their beauty...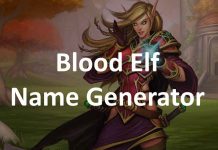 Elves have a few different factions that go down the darker side of the ethical lines. Blood elves tend to fall more into the evil side than good. What is unusual about them, when you compare to any other race,...