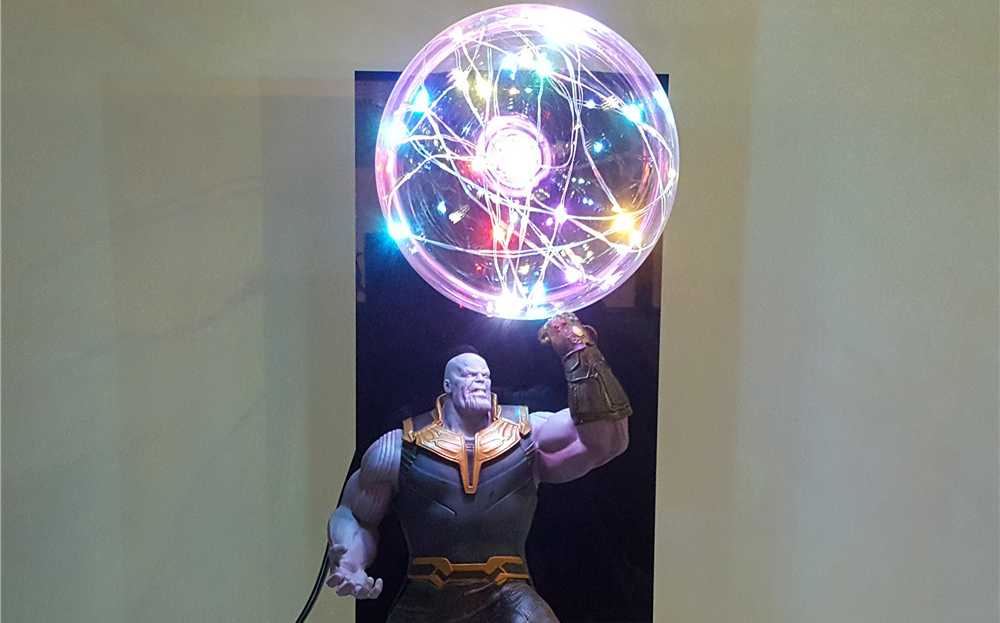 This Thanos Infinity Gauntlet LED Lamp is an uncommon find that at the time of writing this review, is only available to order via AliExpress. It is a visually impressive piece for any fan of the Marvel Avengers series. The lamp features Thanos with the Infinity Gauntlet raised in the air, and a ball of multi-coloured LED lights just above it. It looks just as good in person as it does in the images.
One of the standout features of the lamp is the proportionally accurate figure of Thanos. The details on the figure are incredibly nice. The folds in the fabric on various parts of his clothing look very realistic. The level of detail on the figure is impressive, and it is clear that the manufacturer has put a lot of effort into creating a high-quality piece, which is very surprising considering how cheap it is being sold for.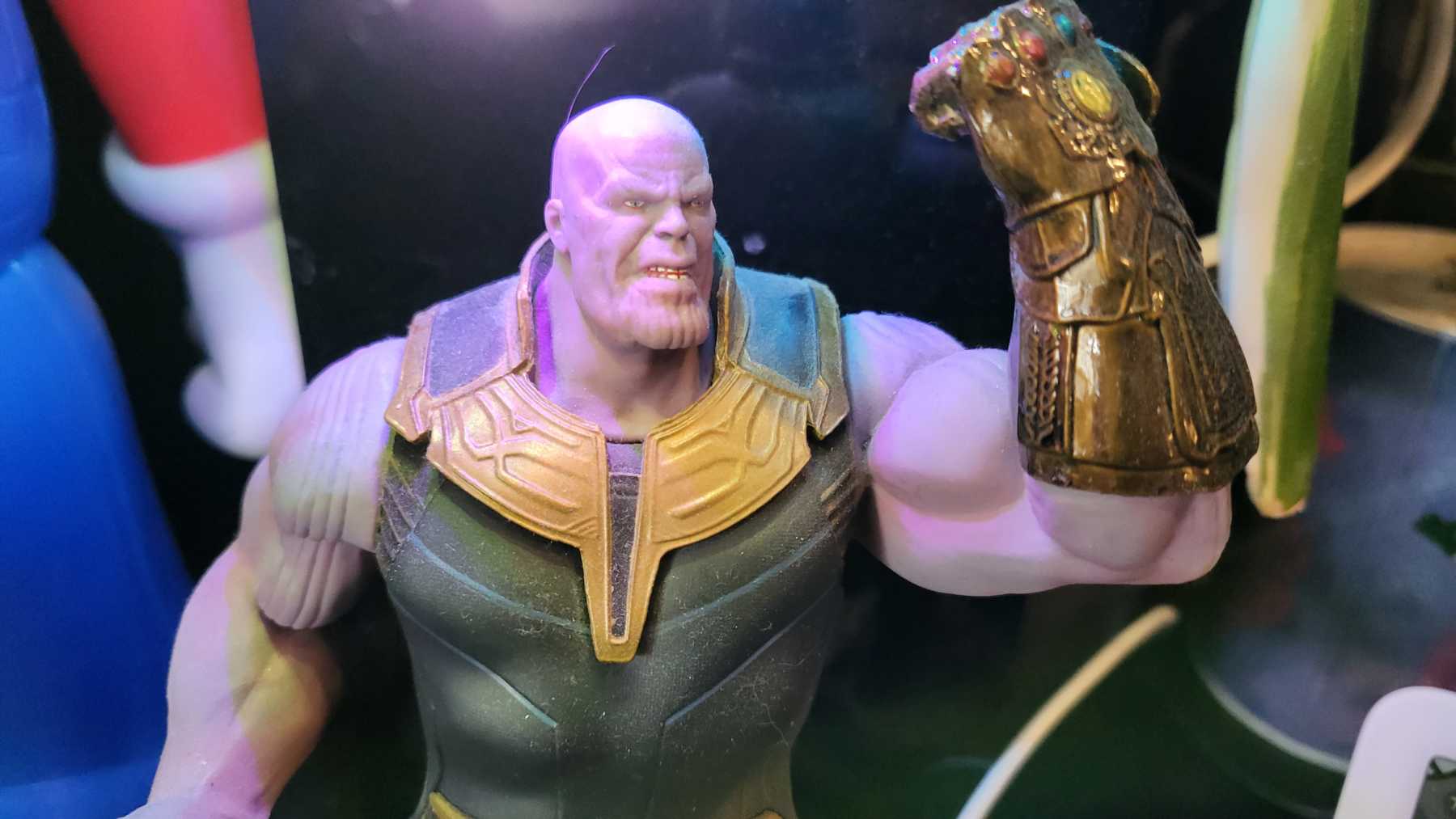 The LED colours in the lamp cycle through a large range of different colours and perfectly fit the theme of the piece. It outputs just enough light to make it really eye-catching without it making your room feel like a nightclub. The colours change smoothly, and the transitions between colours are seamless.
The figure of Thanos can be detached away from the lamp if you ever decided you did not want to use the light aspect of this anymore but the figure itself, while accurate, is just Thanos in his standard clothing. The LED aspect of it is what sets this apart from similar figures.
Overall, the Thanos LED Lamp is a fantastic piece of collectable merch for any fan of the Marvel Avengers series. The high-quality figure of Thanos, the attention to detail, and the excellent LED lighting make this lamp a great addition to any collection. Whether you are a collector or just a fan of the Marvel Avengers, this lamp is sure to impress.
THE VERDICT
This Thanos Infinity Gauntlet LED light is an eye-catching piece that stands out next to even the most impressive collection of collectable figures. The colours and the way the lights transition is incredibly smooth and attractive. For the price, this figure is an absolute bargain and well worth the money.