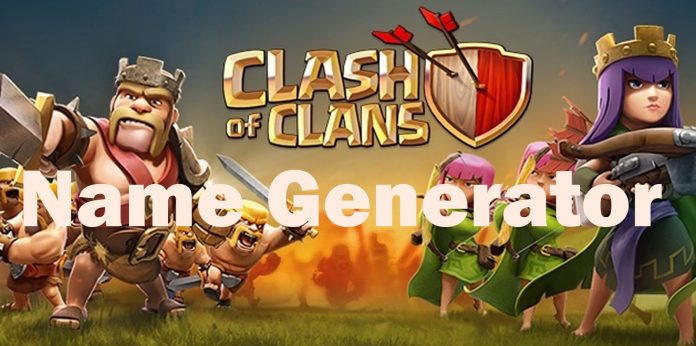 Clash of Clans is a massively popular game for mobile devices that is very addictive and has a large player base. If you are thinking of getting started and want to create an account, this Clash of Clans name generator will give you lots of great name ideas that you can use for your new account.
To start generating some awesome names, click on the button below. You can use the category filter to change the style of name ideas for Clash of Clans that the tool will suggest for you. The game may not be well suited to all of the different types available, pick whatever you like best and suits your interests. There is a huge number of possible names it can come up with so you are sure to find what you are looking for.

Generating Name...
Clash of Clans Name Change Ideas
If you have a name that you are unhappy with, it is possible to change it. The first change will cost you 500 gems and every time you change it after this, the cost will increase by a further 500 gems. There is also a one-week cooldown between each name change. It is best you do some thinking to make sure you get a name you actually like or you will end up wasting gems and money.
If you are looking for Clash of Clans name change ideas then the tool above is exactly what you are looking for. It will give you a load of possible name suggestions that you can use for your account. Start clicking and you will get endless possible names.
Best Names For Clash of Clans
If you have some great name ideas that you have seen or have come up with yourself, share them in the comments section below. It may give someone inspiration to come up with a completely unique name on their own and may also help them combine some of the random ideas that this Clash of Clans name generator suggests and they can spin it up with your suggestion to come up with something perfect.