NINTENDO SWITCH POSTS
How do you catch a Pokémon that has its guard up when you are in the wild area in Pokémon shield an sword
How are you meant to catch water Pokémon and others that are swimming in the water areas of the map?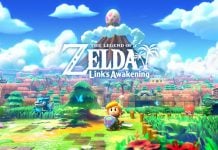 The Legend of Zelda: Link's Awakening was a game that was originally released for the Game Boy back in 1993. Back then, the franchise was starting to hit a much larger audience but still had not been propelled to its...
How do you sneak through the tall grass in Pokémon sword and shield to avoid alerting enemies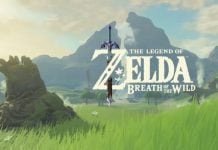 Breath of the Wild was the much anticipated Zelda game for the Wii U. Due to the massive failure of the system, the game was delayed and was released for the Wii U and as a launch game for the...
What are you meant to do with the rooster bones in the cave below the statue in mabe village - The legend of zelda links awakening
The owl is giving me a riddle "hop on top of the crystals to move forward". I can't figure out what this means. It isnt making any sense to me.
To open a treasure chest, use the pots around it, what does this riddle mean in the face shrine of the legend of zelda links awakening?
I am stuck inside a room in the face shrine where there are two horse heads and the door below is blocked. How do i get out of here?
I am stuck trying to get through the tunnel to the face shrine. The gap is too wide and I fall down. How do you get across in Link's Awakening