NINTENDO SWITCH POSTS
How do you activate the light tower in Skyloft after directing both windmills at it?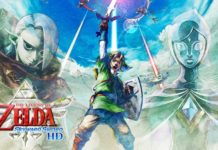 There are quite a few bugs roaming around the land in Skyward Sword. You have probably jilled a few and wondered if there is some kind of special purpose for them. Well there is, you can catch them and put...
Where do I find Gondo for the quest to find the windmill part using the junk robot?
How do you get the electrical egg across the gap in the final generator room in Lanayru desert in Skyward Sword?
How to get to the other side of the cave in Lanayru mine without running out if stamina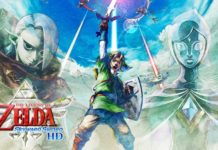 Opening the main door to the first temple in the woods was relatively easy. A strange-looking item that you had to move on the screen in order to get it to line up with a lock on the door. It...
How do you throw pots in Skyward Sword? The game only lets me drop things back down when I pick them up.
I have the bomb bag and dungeon map in the earth temple in skyward sword. Where do I go next?
How do you kill the deku baba on the ceiling of the skyview temple at a locked door?
I am stuck inside the earth temple where I need the bomb bag. Stuck in the room with the ball floating in the lava