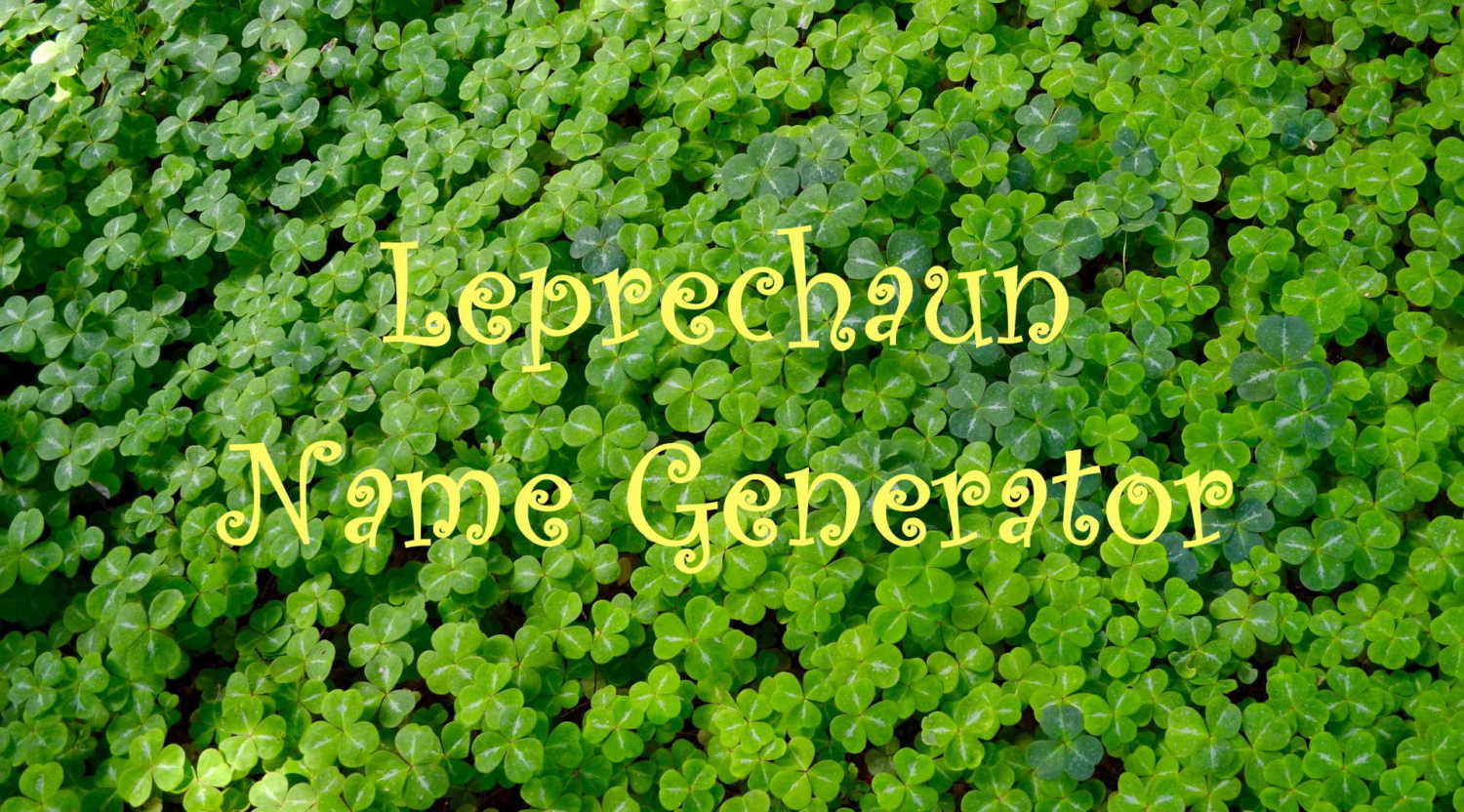 When it comes to Irish folklore, there is no aspect more widely known than the little men of mischief who hoard their pot of gold at the end of a rainbow. There are plenty of well known Leprachauns in fiction with very stereotypical, Irish sounding names. This page contains a Leprechaun name generator that will give you loads of great name suggestions for your creation.
Leprachauns are little men who wear green suits and have become an iconic symbol of Ireland. Their size can vary from being dwarf-sized to being far smaller, fairy sized creatures. While they are often said to be shoemakers, the daily life of a leprechaun is rather unknown and open to a lot of creativity from writers who chose to bring them to life.
Although Leprachauns are mainly said to be men with little red beards, there is nothing stopping you from creating a female character. Use the gender filter below to switch between male and female to generate a Leprechaun that best suits your story.
Gender:
Female Leprechaun Name Ideas
Depending on the back story you use as a reference, Leprechauns are considered fairies. This would essentially mean that Leprechaun is a male word for a fairy and the classical winged creature in a dress would be the female. This is not a fact of course, as is anything with folklore.
We may not have seen much lore around female Leprechauns, it does not mean they shouldn't exist. If you want to create a fictional world where someone stumbles upon a little leprechaun village, you are going to need a nice mix of genders. Here are some great female leprechaun name ideas that you can use for your characters.
Saoirse O'Ceallacháin
Clodagh McCluskey
Roisin O'Ciardha
Orlaith McGlennon
Ailbhe McKeogh
Cliodhna O'Hare
Aoibhe McCotter
Meabh McKeogh
Male Leprechaun Name Ideas
Leprechauns have always been portrayed as male characters. If you have had any exposure to Irish folklore, it shouldn't be hard to come up with a few ideas. Names like Sheamus, which is simply the Irish for the name James, is rather common, due to the name James being a popular name in most English speaking countries. It is a name that is often overused as it is the goto stereotypical Irish name. It is no harm aiming for something more original.
The name generator above will give you a huge amount of ideas to work with, here are some of the best male leprechaun name ideas to use for your characters.
Daithi O'Keefe
Conor O'Higgins
Donal McDuffie
Ruairi McCafferty
Cormac O'Fiaich
Paddy McGee
Sean O'Conchúir
Padraig O'Daimhín