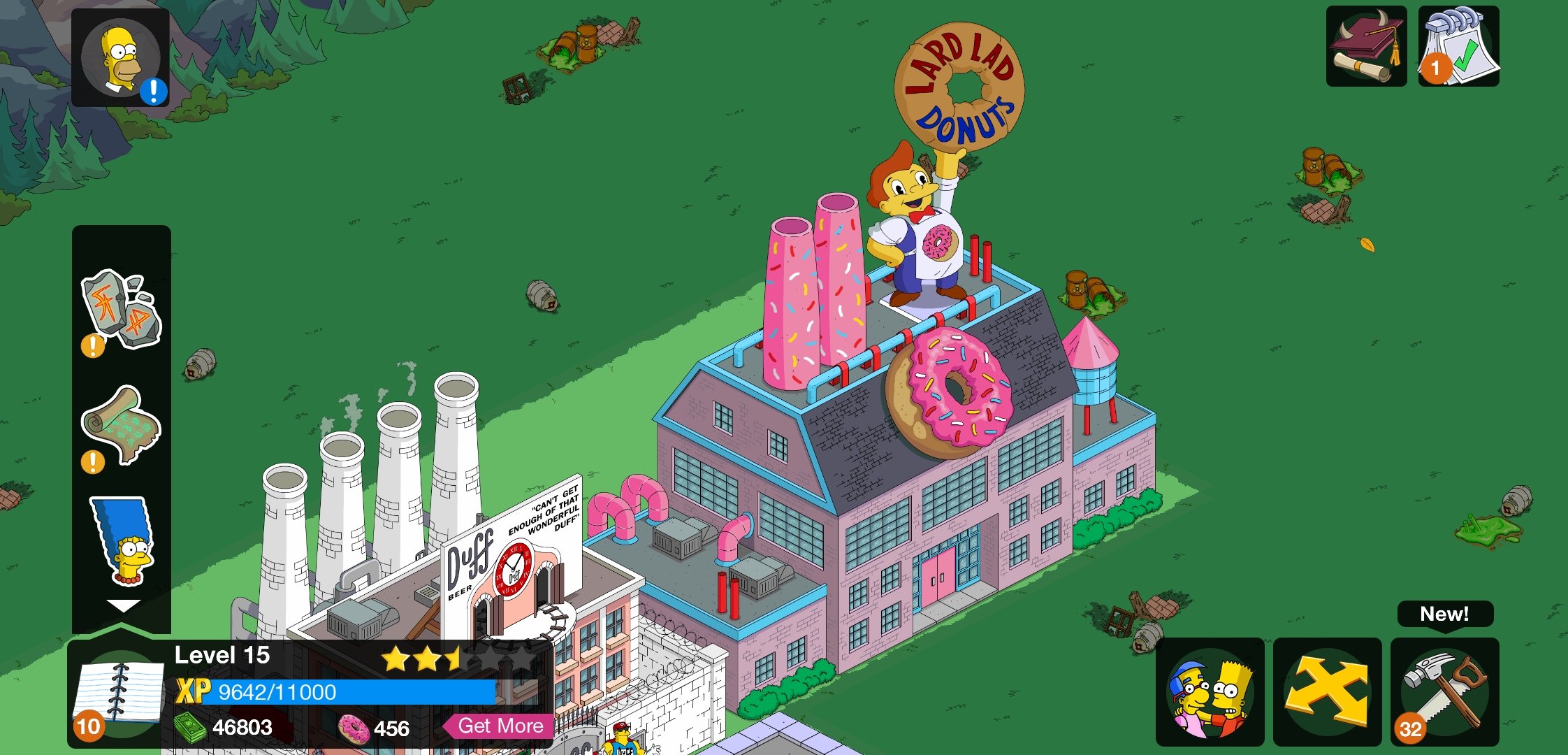 Donuts are the main premium currency used in Simpsons: Tapped Out. You can use them to purchase exclusive buildings and characters and if you are seriously rich or crazy, you can spend them to speed up certain activities. Most of us do not want to go forking out cash for overpriced donuts. This is why I am always on the lookout for methods of getting free donuts in Simpsons: Tapped Out.
Update 2022 – No Longer Working
It has come to my attention that this discord is no longer active/trustworthy and that it is no longer a source of free doughnuts. Please do not use this. If anyone has an alternative source, please comment below.
This guide will show you how to get 500 free donuts without any strings attached. I have used this method myself and can verify it works. There is also proof of many other people using this and getting their 500 free donuts. Check out the guide below to instantly get 500 donuts.
Tapped Out 500 Free Donuts
There is a discord channel for Simpsons: Tapped Out. They give all new people who join 500 free donuts. No strings attached to this. Join the discord, comment in the for the signup donuts and you will be given the donuts for free!
On top of the free donuts they give you when you sign up, you will also have the opportunity to win. Here is what you need to do.
Visit the Discord and Join
Visit the discord channel here and join.

Comment in #donuts-chat
Visit the donuts-chat room and leave a comment "!donutsplease". The marge bot will respond to you with instructions on what to do next. You will need to leave a follow up comment "!joining". Marge bot will respond again and make sure this is queued up. A member of the team will be in touch with you to request your details in order to award you the free donuts.
How Does This Work?
I am not sure how it works. I would assume there is some sort of hack that can be done to make this work but I am not sure what they actually do to make it happen. Due to the number of people in the community and the amount of comments from people who have joined, it is a risk free method to get donuts.
Can I Trust Them To Give Me Donuts?
Yes. There is a chat in the community for proof. Everytime someone either buys donuts or is awarded them for free, they will post proof of it happening. Read over this if you want to be sure it is safe. I have used this myself and can confirm it does work.
Can I Get Banned For This?
I spoke with the moderators of the community and they have assured me that EA is aware of this and does not feel the need to take any action on it. They appear to have gotten their blessing. I am not part of this moderation team, so I can't confirm this but I have used it and I have not gotten banned for it.