RELATED QUESIONS
Below you will find some related questions that people have asked related to this keyword.
View All Gaming Questions & Answers
HYLIAN SHIELD POSTS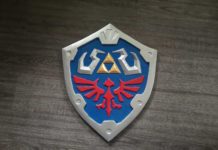 Following my first attempt at creating any sort of gaming merch out of wood, I decided I would use the last of the wood I bought for the Windwaker shield, to make the Hylian shield. I kind of knew that...